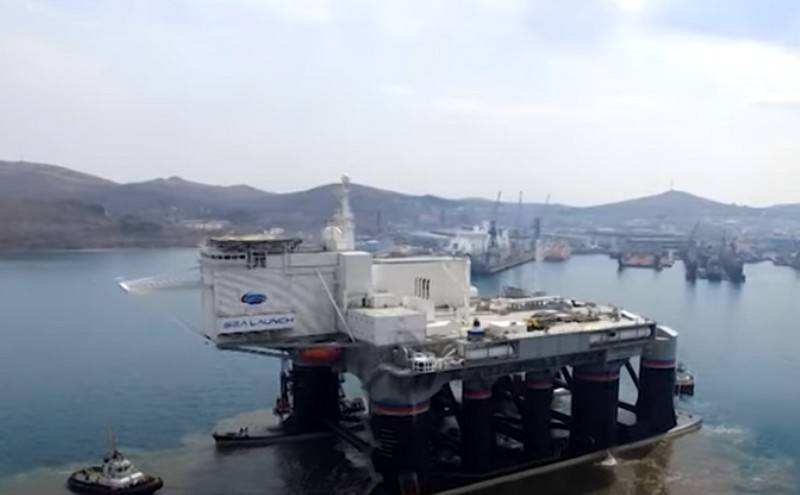 The project to launch rockets from the Sea Launch floating platform has been frozen for an indefinite period. According to the head of the company S7 Vladislav Filev, the reason for this was the economic situation in the world.
According to Filev, the entire Sea Launch complex was delivered to Vladivostok, however, due to the coronavirus pandemic, a decision was made to freeze the program "until better times". At the same time, he emphasized that the fee for parking the launch platform and the control ship in the port, as well as for using the port infrastructure, was twice as high as it was off the US coast.
(...) Today we have no opportunity to do something, so we have frozen the program until better times. (...) You know, now we really have no time for this
- said Filev, adding that at present there can be no talk of any missile for the complex.
Recall that the Sea Launch floating spaceport has been mothballed since 2014, after the launch of the last Ukrainian Zenit rocket, which was discontinued after the severance of economic ties with Russia. Until March 2020, the launch platform and command ship were off the coast of California, USA, after which they were moved to Slavyanka Bay near Vladivostok. It was assumed that the complex will undergo repairs and a rocket will be developed for it, after which it was planned to resume launches.