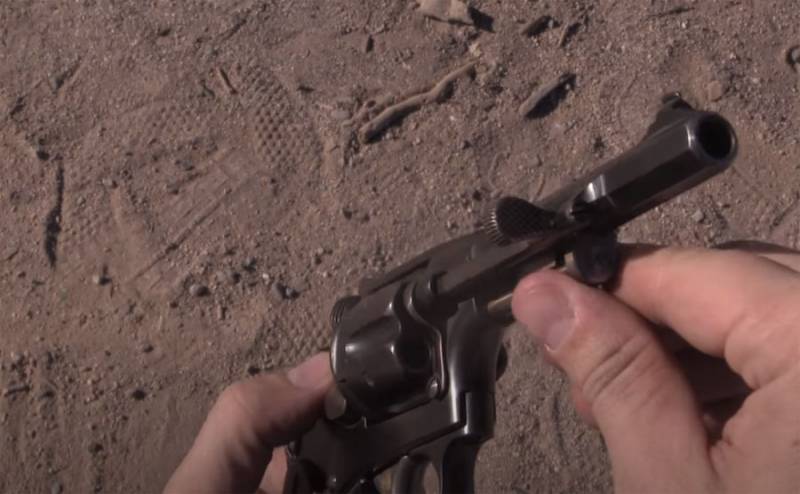 It would seem that in the world there are so many excellent and high-quality infantry
weapons
in particular pistols, that it is impossible to see anything new or unusual in the hands of Syrian militants. But it turns out that their weapons can surprise even specialists.
This was written by expert Charlie Gao for the American edition of National Interest.
He talks about pistols, which are practically unknown to specialists who are superficially familiar with the situation in Syria, but are widespread in Syria itself.
Of course, the Syrian gangs are armed with weapons of world famous manufacturers. In particular, even the militants of the odious terrorist organization IS (banned in the Russian Federation) willingly use pistols made in the USA, Belgium, Austria, Germany or Croatia.
But often the solid and well-established Austrian Glock, terrorists from various groups prefer the unknown Delta Defense Group pistol marked "Made by DDG". Its main advantages are reliability and low cost.
It was not difficult for specialists to determine that this gun is a modification of the Czechoslovak model CZ-75, which was popular all over the world. The gunsmiths of several countries even took it as a basis, often using cheaper materials for production. Among them was the Israeli factory BUL. And interestingly, an unknown manufacturer's DDG is exactly identical to the Israeli BUL Cherokee. The difference is only in the labeling.
At first glance, it seems strange that the Israeli brand, sold around the world, suddenly decided to rebrand for Syria. But if you think about it, then everything falls into place. It is possible that this was done at the request of the recipient, who did not want to advertise the purchase of weapons in Israel, as an ideological "fighter for the faith."
Actually, when observing the oddities of the weapons of the Syrian militants, the Soviet army expression is recalled: "uniform number eight: what is stolen is what we wear."
Indeed, in Syria you can find quite unexpected samples of pistols. Some of them were demonstrated last year at an exhibition in Yekaterinburg. It presented trophy weapons brought from Syria, previously owned by militants. Among other things, at the exhibition one could see samples of home-made pistols assembled from improvised parts, pistols that were armed with the Wehrmacht during the Great Patriotic War. But the most, perhaps, the most interesting exhibit was an English revolver as early as 1878.