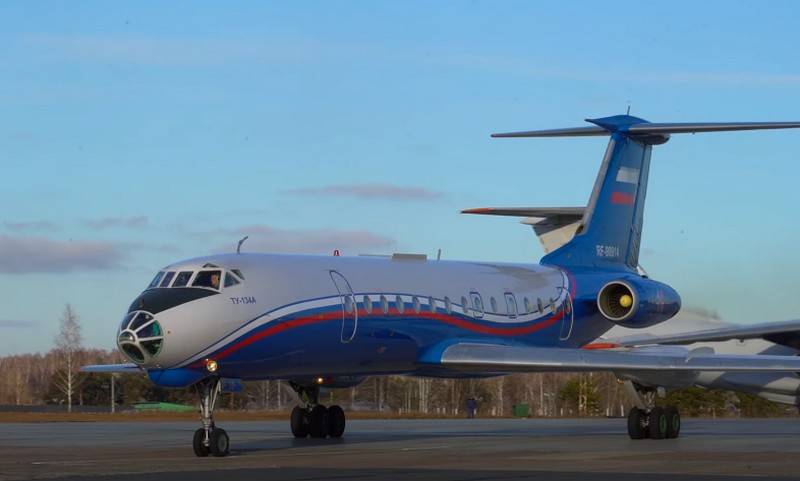 The Russian Ministry of Defense does not yet plan to abandon the operation of the Tu-134, several dozen aircraft will remain in service until 2033. It is reported by RIA
News
with reference to an informed source.
According to the source of the agency, the military department will leave in operation several dozen Tu-134 aircraft, at least until 2033. The life of these machines is 50 years and by the announced date of this age will reach the "youngest" Tu-134, available in the operation of the Ministry of Defense. The existing Tu-134 fleet will be gradually replaced by other aircraft of this class as they reach their service life.
Several dozen Tu-134 aircraft will be operated by the Ministry of Defense until 2033
- the agency leads the words of the source.
According to available information, to date, 36 units of the Tu-134A and Tu-134A-3 are on the balance of the Ministry of Defense. In 2017, plans were announced to replace the obsolete Tu-134 with the An-148.
Note that the passenger version of the Tu-134 was removed from domestic Russian flights last year. The last Tu-134 made its final flight on May 20, 2019, delivering passengers from Irkutsk to Mirny. Then the plane flew to Novosibirsk, where they will make a museum out of it.
aviation
.