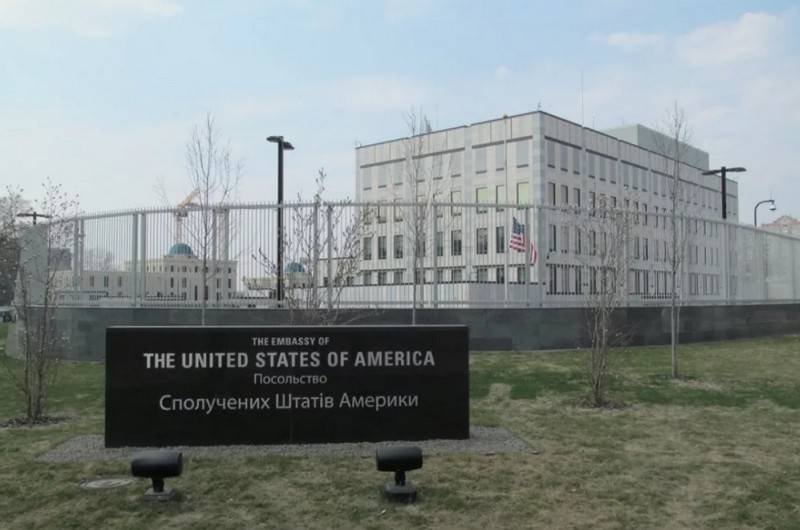 American bio-laboratories located in Ukraine operate legally, conduct peaceful research and develop vaccines for diseases. This statement was made by the US Embassy in Kiev.
The US embassy in Ukraine has responded to a statement by the Ukrainian party, Opposition Platform - For Life, that the US biological laboratories located on Ukrainian territory could be the epicenters of epidemics. A statement by American diplomats says that the "US Department of Defense Biological Threat Program" is working in Ukraine in consultation with the Ukrainian government. All the work of the biological laboratories is coordinated; only peaceful research is carried out in them and vaccines are developed.
It is noted that the joint International Science and Technology Center in Ukraine operates in accordance with the 1993 international agreement, and versions of the threat of US biological laboratories appear under the influence of "Russian misinformation."
Earlier, the party "Opposition Platform - For Life" demanded that the Ukrainian authorities check all 15 military bio-laboratories located on the territory of the country, since after the latter appeared in their areas of outbreak, dangerous outbreaks of dangerous infectious diseases were noticed.
It should be noted that in 2013 in the work of a number of American military laboratories in Ukraine, gross violations were discovered that could lead to the leakage of strains of dangerous bacteria. Based on their results, it was decided to terminate US-Ukraine cooperation in the field of biological research, but the ensuing Maidan and the coming to power of Poroshenko left everything as it is.