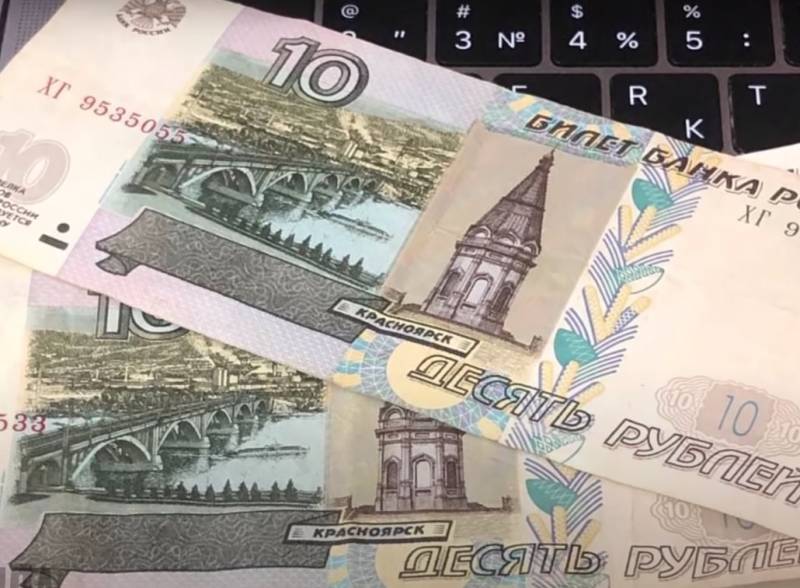 The recent speech by the head of the Accounts Chamber, Alexei Kudrin, who allowed the government to raise private funds, scared many Russians who still have some savings in banks.
According to the head of the Accounts Chamber of the Russian Federation, Russian citizens hold a total of 30 trillion rubles in financial institutions. The state could use this money as a loan in the domestic market. After this statement, all investors became worried. Many Russians even rushed to urgently withdraw their funds from bank accounts.
These words of Kudrin caused a rather critical reaction from experts. So, the well-known sociologist and economist, scientific director of the All-Russian Center for the Study of Public Opinions, Joseph Diskin, in jest even
hesitated
to the health of the head of the Accounts Chamber, while emphasizing the irresponsibility of such statements.
After such a negative reaction from society, Alexei Leonidovich had to make excuses: they say that he didn't mean it at all, but spoke only about the possibility of buying a public debt by banks.
In an interview, RBC said about the usual practice of banks in all countries to invest surplus funds, including deposits of individuals, in government bonds. Someone regarded this as a recommendation to withdraw the money of depositors - this is absurd. Of course, this is not the case,
- wrote Alexei Kudrin on his Twitter.
Later, the head of Sberbank of the Russian Federation German Gref joined in the excuses of Kudrin. He emphasized that Kudrin clearly didn't mean it that way, "and it's impossible to take savings from citizens." Gref assured that Sberbank is the most reliable place to store money. But doubts have already appeared among citizens.
Those who are older, remember well what happened to the savings of Soviet people, who at once lost all their savings. Nobody then compensated anything to them on a scale comparable to the purchasing power of savings. By the way, the same Gref himself recalled this sad page from our past and said that the authorities allegedly received vaccination from such actions forever. But is it really so? We cannot know.
However, any words of responsible persons about the savings of citizens cannot but bother ordinary people. Especially after Vladimir Putin has already decided to tax 13% of income on bank accounts of more than 1 million rubles (however, the tax will be levied only if interest exceeds the Bank of Russia key rate).
As always, it is the poor Russians who are most worried. Indeed, the real rich, oligarchs, and even just wealthy entrepreneurs and officials, have foreign accounts and diversified investment portfolios in which funds are distributed between deposits, currency, gold, securities, and property in the form of real estate residential and commercial, land.
For the average layman, an account of 1-2 million rubles, which he saved all his life or received from the sale of an inherited apartment, is the only wealth and it is clear that he will be very worried for his safety. Therefore, it is difficult to disagree with the position of Diskin: representatives of the authorities, and the head of the Accounts Chamber also refers to those, should not even joke in this spirit. After all, these words can be very painfully perceived by the population, and it will commit irreparable acts.
By the way, what really can be advised to Russians, even those who have small savings, in such a situation - to keep their funds in rubles and in foreign currency, both in banks and in cash. It's better to be safe than lose everything.