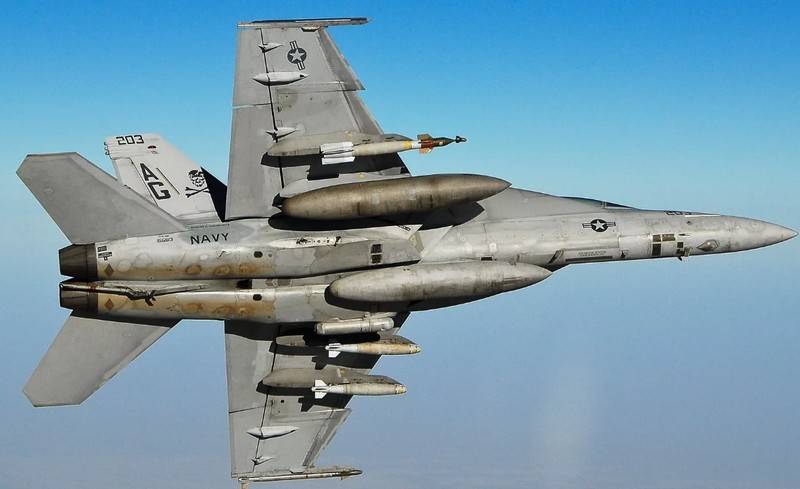 Germany is on the verge of a scandal that could begin against the backdrop of the desire of Secretary of Defense Annegret Kramp-Karrenbauer to buy American fighters without the consent of the ruling coalition of Social Democrats. About this writes the weekly Der Spiegel, citing its own sources.
According to the weekly, the German defense minister without approval wrote a letter to the head of the Pentagon, Mark Esper, in which she requested the United States to purchase 45 F-18 fighters. It should be noted that the option with American fighters, which can replace the German obsolete Tornado, began to be discussed even under the former Minister of Defense of Germany, Ursula von der Leyen, but they did not come to a common decision in the Bundestag.
The thing is that the ruling coalition of Germany, or rather the representatives of the Social Democratic Party of Germany (SPD), is opposed to the purchase of American fighters. In their opinion, it is necessary to conclude a contract not only with Boeing for the supply of the same F-18s, but also with the European manufacturer Airbus for the supply of Eurofighter fighters.
According to the German publication, Kramp-Karrenbauer requested from the United States the purchase of 45 F-18 fighters, of which 30 should be the latest modification of the F-18 Super Hornet, capable of carrying a nuclear
weapon
instead of tornado.
It was previously reported that the German Ministry of Defense intends to replace Tornado fighters with more modern aircraft. At the end of March this year, it became known that the option of acquiring up to 90 Eurofighter Typhoons, 30 F / A-18E / F and 15 EA-18G is being considered, but this plan has not been approved.