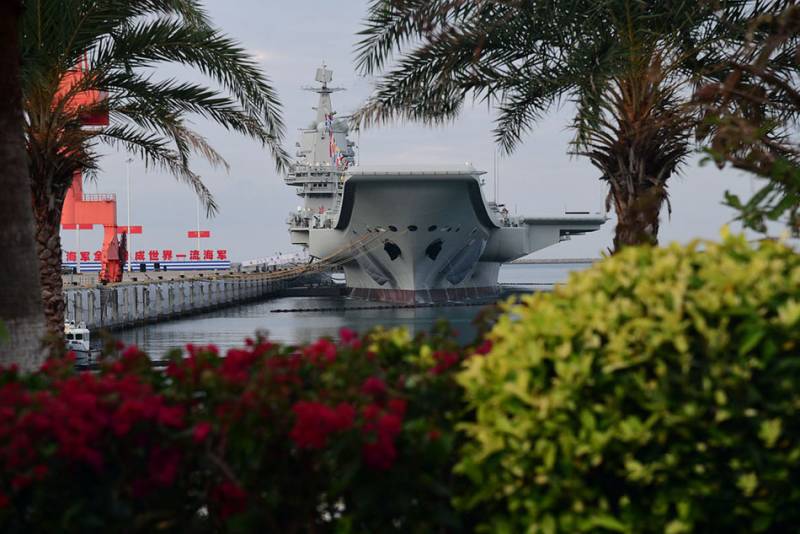 There was a report on Chinese television stating that China was not abandoning plans to bring the carrier
fleet
up to six aircraft carriers. At the moment, the PLA Navy includes two aircraft-carrying combat ships. This is the Liaoning acquired after the collapse of the USSR (initially Riga, then Varyag), and also built in China and recently transferred to the Shandong Type001A country's Navy. At the same time, two more aircraft carriers (Type002 and Type 003) are being built at Chinese shipyards.
The report that the number of aircraft carriers in the naval forces of the PRC will reach six by 2030, is especially noteworthy, came amid statements from the United States about proposals to reduce the carrier fleet. On the eve of the "Military Review" published
news
material that Pentagon analysts are proposing to reduce the number of aircraft carriers from 11 to 9, and to "save money" get the latest frigates and robotic corvettes "to deter China and level the missile threat from it." The analysts' report, it was announced, will soon be submitted to Congress.
It is believed that after a report from Chinese TV that China is not going to abandon plans to increase the number of aircraft carriers, congressmen will not accept any arguments about the "optimization" of the aircraft carrier fleet of the US Navy. Unless, of course, you take into account the likelihood of extraordinary circumstances.
Additionally, in China, it is reported that for the country's naval forces a total of 24 new Type 055 destroyers are planned to be built. The lead ship of the series (Nanchang) went to sea in the summer of 2018. These are the 4th generation missile destroyers, which in China are positioned as competitors to the American Zamvoltam. In the PLA Navy, for these destroyers, which have a displacement not far from the cruisers, a whole range of tasks is set up to strengthening aircraft carrier strike groups and performing anti-submarine operations.