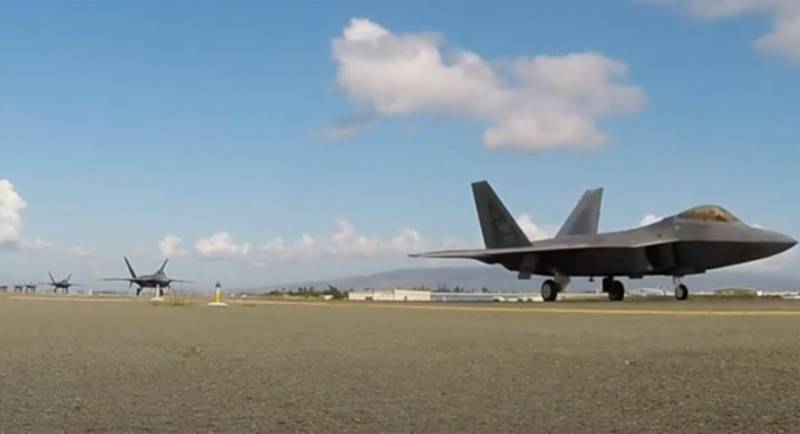 In the US, they decided to arrange the so-called "elephant walk" for the aircraft of the 154th wing, currently based on the combined base of Pearl Harbor Hickam in Hawaii.
Eight fifth-generation F-22A Raptor fighters from the 199th squadron, as well as C-17A aircraft from the 204th squadron and KC-135R from the 203rd tanker squadron, entered the runway in "combat mode".
American airplanes made this defile on one of the bands, which, in addition to military functions, also performs civilian flights, being an integral part of D.K. Inouye Airport. It is the largest airport in Hawaii. It is an international air harbor.
This event is reported to "demonstrate the presence of an American
aviation
in the Pacific in full alert. "
Recall that earlier at the Pentagon it was said that "there is no need to try to test the American forces for strength, since the combat readiness of the American army is maintained in any conditions."
And, apparently, for those who nevertheless doubted the absence of problems with the armed forces of the United States, such "walks" are arranged, including at civilian airports.
Aircraft moved along the runway at a distance of 50-100 m.
According to American media reports, "the passage of aircraft along the runway of an airport in Hawaii demonstrates the readiness of US aviation to carry out peacekeeping operations."