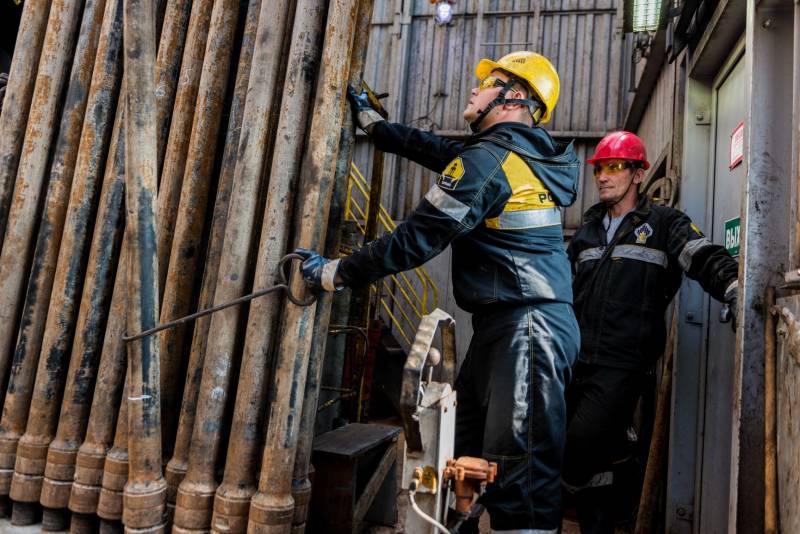 After yesterday's crushing collapse in oil prices, which has become regular for a short time, the word "black" can be applied to various days of the week: "black Tuesday", "black Wednesday", etc. The crisis in the oil market, which they are now trying to explain with the coronavirus pandemic, is turning into a protracted phenomenon, with no-one making forecasts on the completion dates.
At 6:00 Moscow time, the price of Brent crude oil was $ 18,4 per barrel. Against this background, the WTI and Urals brands are trading at extremely low levels, which on some days even go through zero.
The OPEC + deal, which was presented as "successful" and which was supposed to remove the problem of overstocking oil storage facilities, did not solve the problem in the end. Many oil companies are announcing that storage capabilities are already at their limit. This leads either to the need to literally get rid of oil at bargain prices, or to abandon production on previous conditions.
In this situation, they see for themselves the advantages of the country, which are oil importers. But there is a nuance here. It would seem that they should "contribute" to the increase in oil demand. But so far nothing of the kind is happening. The global economy and turbulence in industry continue to fall, too.
Our country, due to "garbage" oil prices, receives less than billions of rubles in the form of tax revenues from the activities of oil companies. At the same time, some experts believe that only speculation in the oil market is to blame for everything.
In any case, the situation is such that it is hardly possible to call oil "black gold" today. At least it's difficult - based on both its price and demand.