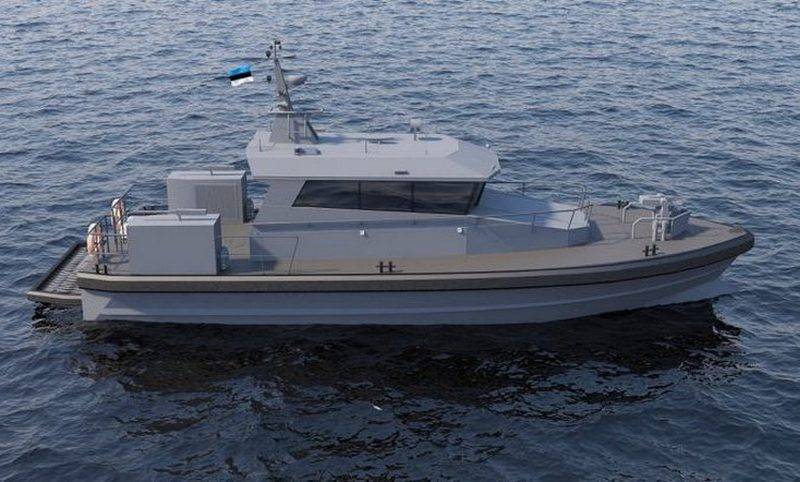 Estonian naval forces intend to strengthen, in 2021 it is planned to enter
fleet
two patrol boats of domestic construction. According to the Ministry of Defense of the Republic, the contract was signed with the local company Baltic Workboats.
According to the Estonian Defense Ministry, a contract worth 3,9 million euros for the supply of two patrol boats was signed. It is planned that construction will begin this year, and next year both boats will be included in the Estonian Navy.
According to the Estonian military, the main purpose of patrol boats is to protect the ships of NATO allies and partner countries in Estonian ports and territorial waters. Another task of the boats is to conduct reconnaissance missions and the detection of foreign ships.
The purchase of new technology signals that we will continue to develop our defenses
- quotes Naval News statement by the Minister of Defense of Estonia Juri Luik.
It is reported that the ordered boats are 18 meters long, the hull of the boat has a partial reservation (protection class is not indicated). The boats are armed with two remotely controlled combat modules with 12,7 mm machine guns. The speed of the boat, according to the developer, is over 30 knots.