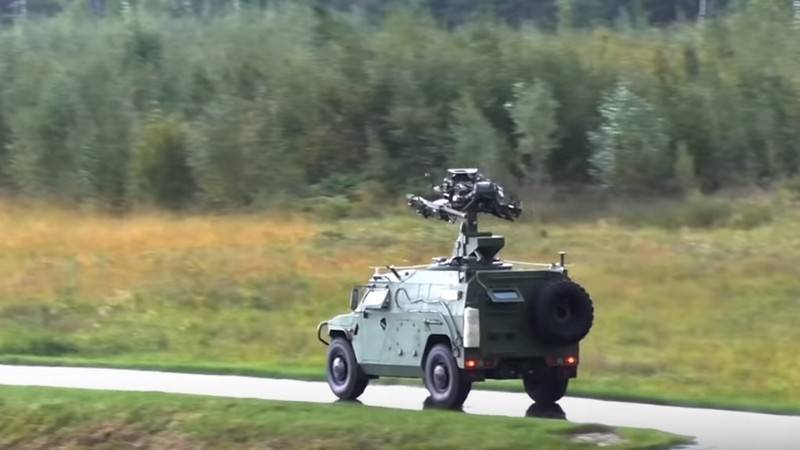 Intelligence and control vehicles of the latest Russian air defense system "Gibka-S" will begin to enter the army in 2021. This was reported by the press service of the holding Roselektronika (part of Rostec).
As previously reported, the tests of this complex were completed in December last year, according to their results, the developers received a number of recommendations from the Ministry of Defense aimed at improving the effectiveness of the complex. Currently, work is underway to introduce changes to the complex, while preparations are underway for mass production.
We hope that next year we will deliver a batch of machines to the customer
- said the general director of the concern "Vega" Vyacheslav Mikheev.
The reconnaissance and control vehicle of the Gibka-S complex provides control and coordination of the operations of anti-aircraft gunner units and combat vehicles of MANPADS units. It is equipped with a built-in radar reconnaissance system for detecting air targets and a computer complex capable of working both autonomously and in the tactical level air defense military command and control system.
The complex itself is located on the chassis of the Tiger armored car (VPK-233116) and allows you to fire at various types of air targets, including when the car is moving at speeds up to 30 km / h. "Bending-S" provides for the destruction of air targets using missiles of the Verba and Igla / Igla-S portable anti-aircraft missile systems. The launch of missiles is carried out remotely. Additionally, the installation can use ATGM "Attack".
The crew of the fighting vehicle compartment - 4 people: the commander of the MANPADS, two anti-aircraft gunners and the driver of an armored car.