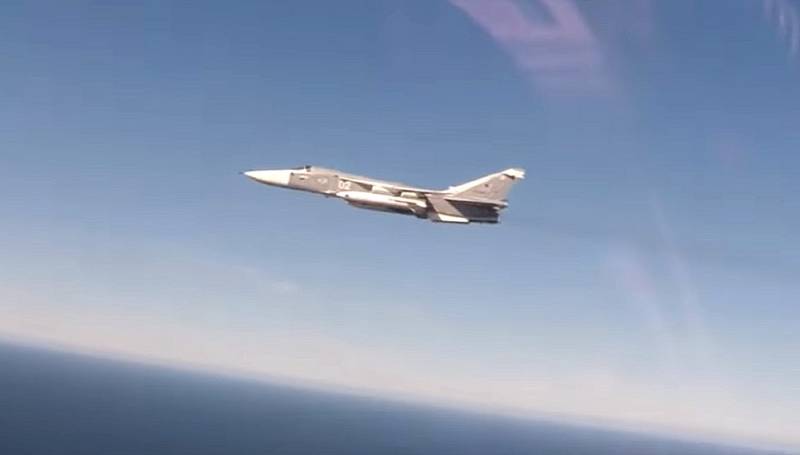 The press service of NATO published information on how the alliance fighters rose to intercept Russian combat aircraft. It is noteworthy that in the NATO report for the umpteenth time the US destroyer Donald Cook (USS Donald Cook) appears.
The message states that the sky over the Baltic unfolded on April 17.
From the material:
A group of Russian fighters appeared in the sky above the Baltic Sea. The planes were approaching the destroyer "Donald Cook" of the US Navy. For interception from the Šiauliai airfield (Republic of Lithuania), the Belgian Air Force F-16 fighter was raised. He intercepted a group of fighters of the Air Force of the Russian Federation over the sea.
Further, the NATO press service shares personnel shot from the cockpit of a Belgian fighter stationed in Lithuania as part of a "mission to protect airspace on the eastern flank of NATO (Baltic Air Policing)." In the pictures presented, you can see how the Belgian Air Force F-16 accompanies Russian aircraft. Among them are two Su-24s. It is stated that they carried X-25 air-to-surface missiles.
Without modesty, the NATO press service adds to the video a caption about the "professionalism of the Belgian pilot" and that NATO
aviation
deployed in the Baltic States is ready to perform tasks 24/7.
It should be noted that Russian combat aircraft moved in international airspace. At what specific distance they "approached" the American destroyer, is not reported. Nor is it reported that in general the American warship was doing near the sea borders of Russia.