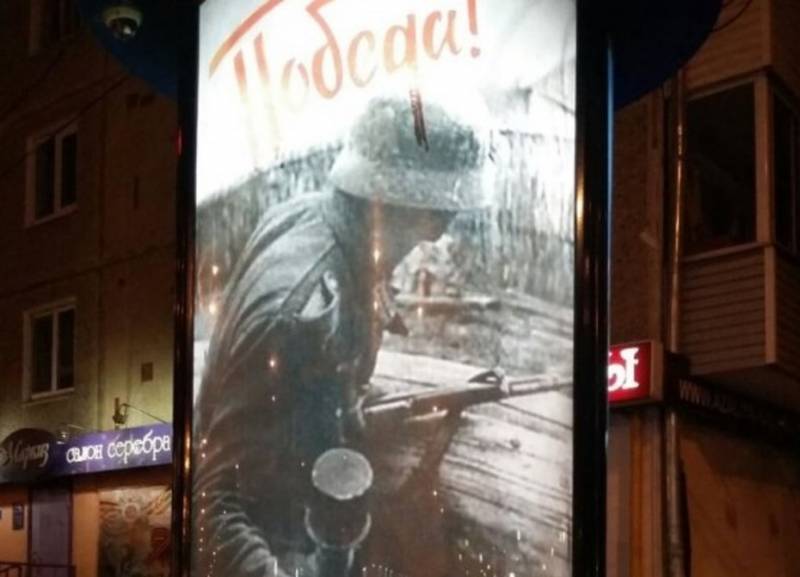 At the information stand in the city of Lomonosov, Leningrad Region, a poster "General victory - common memory" appeared. One of the central places on it was taken by a photograph of the Idel-Ural legion who fought against the Red Army on the side of the Nazis.
Material about this case
Appeared
in the Petersburg edition of Fontanka. One of the city residents drew attention to the contents of the poster and reported it to the editor.
The Idel-Ural Legion during the Great Patriotic War acted on the side of the Nazis and was formed from representatives of the Volga peoples. Typical collaboration formation.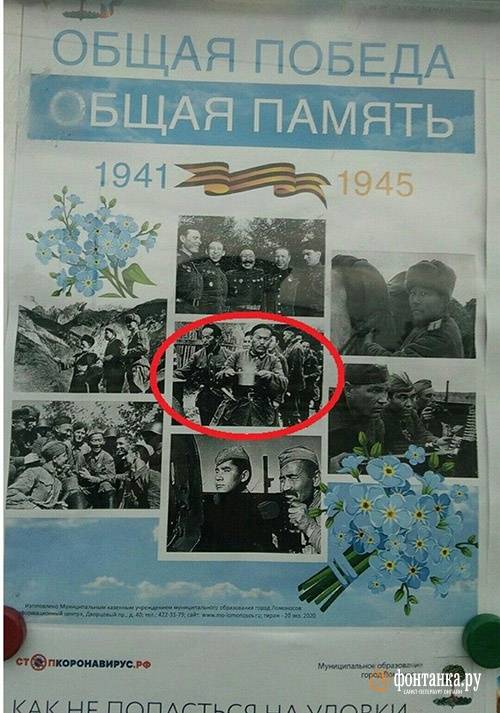 A poster depicting these "heroes" was printed in a print run of 20 copies in a local printing house. The administration of Lomonosov told the representatives of Fontanka who called there that all the posters were replaced this morning. The reason that the poster was on the streets of the city was explained by a mistake. At the same time, the administration admitted that they approved the layout without even looking at it.
And this is not the most egregious case regarding Victory Day posters that has occurred in recent years. For example, in Ivanteevka on a billboard a photo of the crew of a German bomber appeared with the inscription "They fought for their homeland." And in the Sverdlovsk region on a jubilee poster appeared bravely marching Nazi soldiers in easily recognizable stalhelm helmets.
But the top of idiocy was the poster for Victory Day in the Kaliningrad region, where English soldiers of the First World War in characteristic cork helmets were depicted.
And in the Ulyanovsk region, local authorities supported the initiative to plant 1488 shrubs by the Victory Day.
It seems that this is to blame, on the one hand, for the excessive "creativity" of designers, and on the other, for the startling indifference of the local authorities responsible for organizing the celebrations.