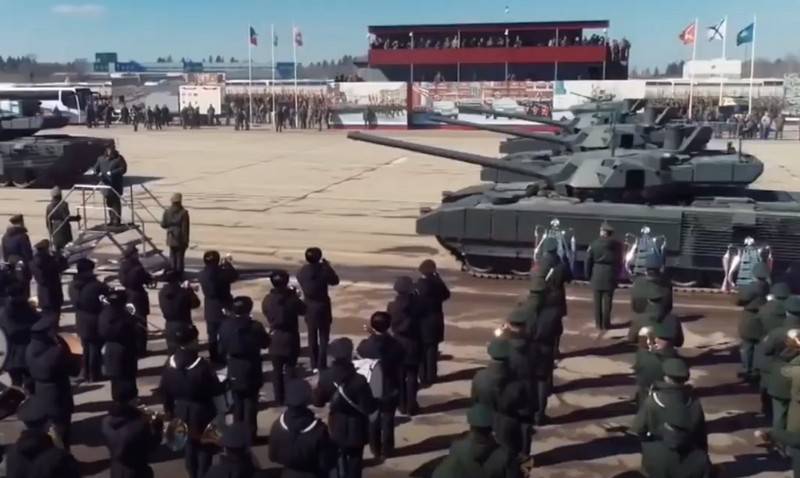 The Ministry of Defense has begun returning to places of permanent deployment of military equipment and participants in the Victory Parade, which was to be held on Red Square in Moscow on May 9 this year, but was postponed due to the situation with coronavirus. This was reported by the press service of the military department.
According to the report, about 15 thousand military personnel and about 400 ground and military units will go to places of permanent deployment
aviation
techniques.
In accordance with the decision to postpone the dates of the military parade on Red Square, the departure of military teams to permanent deployment centers by road, rail and military transport aircraft of the Russian Aerospace Forces was organized
- said in a statement.
The Ministry of Defense emphasized that all military personnel are provided with personal protective equipment, and the movement is subject to preventive measures to prevent the occurrence and spread of coronavirus and other viral infections. After arriving at the points of permanent deployment, all military personnel will be quarantined.
It is specified that the automotive and armored vehicles participating in the rehearsals of the parade, it was decided not to send to places of permanent deployment. After disinfection and maintenance, all equipment will be left in storage in one of the combined arms units of the ZVO. Aircraft went to places of permanent deployment.