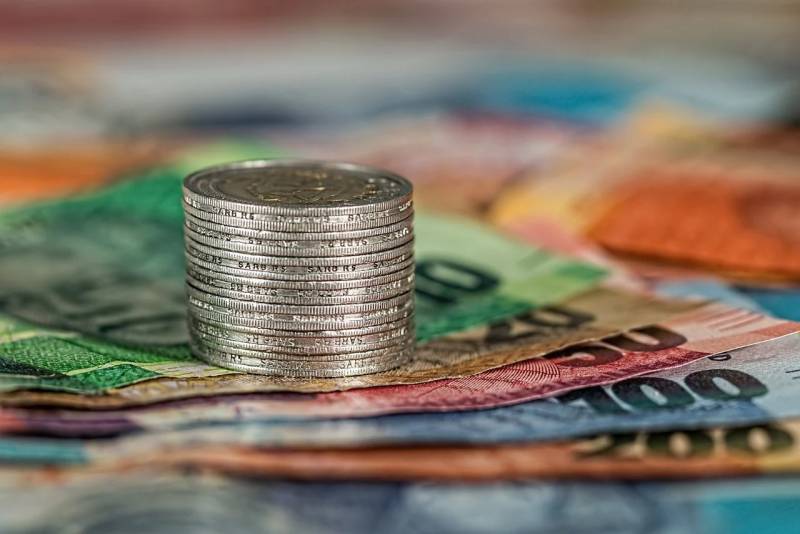 The "coronavirus crisis" has already begun. All signs show: the blow will be of unprecedented power, and we, those people who get bread by work, will have a very bad time. But there is a way to almost completely nullify the crisis in that sector of the economy where we all, in fact, are feeding! So watch your hands.
There are at least two economies in our country. For simplicity, I personally call them "ours" and "not ours." "Not ours" is where MONEY is. That is, where natural resources turn into huge money supply, and then ... In general, I will not consider the problems of this economy. She does not concern me much. I exist where it does not even have a smell, and where the rest of the citizens of my country live, with the exception of a couple of thousand "three times super equal".
I call this part of the economy "ours." In our economy, they sell cars and repair them, build houses, buy shoes, clothes, toys, do all this ... Well, in general, our economy is what feeds us all, while the capital is desperately fighting for shares in "not ours. " And the affairs of our economy are frankly bad now, and at the end of this indescribable "self-isolation" we will face a severe collapse. Not a crisis, but simply collapse, general ruin, mass unemployment ...
The reasons for the collapse are simple. We will stay out of work for more than a month. Our employers simply do not have the means to pay for the non-working month. For many years now, the authorities of our country have been diligently taking care that real production, service and any other real business have no reserves. In a literal sense. Not a penny. So destined. There are only debts to the budget and suppliers (which themselves are in debt, of course).
And now, after the end of idleness, we will come out into the light. Without money. Already, people are not very full of shops selling food products - nothing to buy. At the end of the month there will be nothing at all, at all. Well, people went to work in shops, hairdressers, car services, all sorts of firms, so what? There are no customers! That is, there are people, but no customers, nothing to pay!
In 2008, when our Central Bank suddenly arranged for us an "oboklipsis" from scratch, destroying decent economic growth in one fell swoop, the mass of entrepreneurs did not want to let go of their trusted pros until recently. Entrepreneurs made sacrifices, expecting either our Central Bank to change their minds, or the authorities would force it, and we will return to normal production and growth.
However, what happened happened, and the mass of people simply went bankrupt. Moreover, as the Central Bank accurately calculated, these were the most professional and successful organizations that had the main capital precisely the professionalism of their employees, which allowed such structures to carry out the most complex and responsible work in the best quality and at the lowest cost.
Now, none of the entrepreneurs will do such stupidity, will not repeat it. Pros and those who relied on them, indicated their place, and the state "their" we now understand much better.
So at the beginning of May 2020, multimillion layoffs will begin. Which will lead to a logical result: there will be absolutely no one to buy anything at all, in general. How will this affect the economy? And so it will say: there will be a collapse!
Interestingly, there is a fairly simple way out. Firstly, naturally, May holidays should be reduced to one - May 9th. But this is not an option, it's so, a trifle. The output is as follows. It is necessary to take the electoral lists and according to these lists to distribute through authorized banks to each voter fifteen to twenty thousand rubles. That is, he came, presented his passport, and received his money in cash or on a card. Blind the correct database, dividing it between banks, having ready lists, can be done in a week.
It's the only way to get through the worst cash gap and completely stop the crisis wave. Moreover, in this way you can also organize good economic growth! Of course, this step will cost two trillion rubles. But is this amount large? For the state - not too much. And the pros are huge.
Why does not a single ruble of "targeted assistance" reach the economy, which the government is now pouring in the amount of 1,5 trillion? Yes, because this "aid" flows into the address of structures affiliated to members of the government. It flows in and is immediately withdrawn from the country. And no matter how much "targeted" it is, everything will go there too - to foreign accounts. This is how it works, the capitalist economy, especially in our performance.
But if all people have on hand an amount that allows them to somehow stretch a month, and the next salary looms on the horizon, as usual, people will go and spend this money. Right here where they live and work. They will buy food, shoes for children, fix the car, go to St. Petersburg to look, to look at the Golden Ring with one eye ... Funds will be invested exactly where they are needed, literally before the cut. The economy will spin the wheel that was stopped. Everything will work. Taxes, by the way, will be paid!
It's obvious that you could have all this
history
with "self-isolation" and do not suit. I will not touch on the reasons why this was done. But now we have a turning point. Where will the state turn? Is it ours or not ours? Soon we will see it ...