Russian military received the first long-range unmanned complex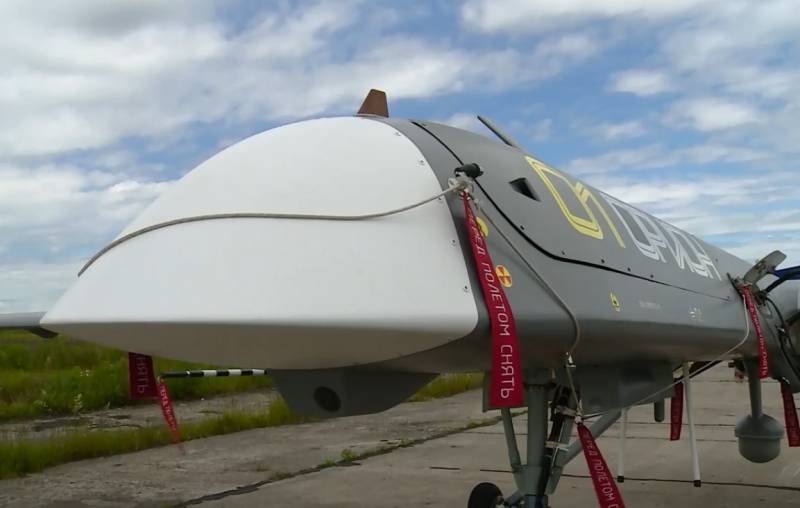 The Russian army received the first three UAV "Orion". This unmanned complex was created by the efforts of the Kronstadt group of companies.
He told the news agency about this.
TASS
General Designer of the development team Nikolai Dolzhenkov.
The main feature of the new aircraft is the long duration of flights. Its maximum takeoff weight is 1000 kilograms. The UAV is able to stay in the air with a maximum load of up to 24 hours. Its "ceiling" is at an altitude of 7,5 thousand meters. Maximum Payload
drone
is 200 kilograms. The combat load of the Orion in the shock version can reach 450 kilograms. In particular, the new drone is capable of carrying four missiles on board.
Nikolai Dolzhenkov emphasized that for the first time the Russian military receives an unmanned aerial vehicle of this dimension.
Military acceptance checked the equipment
drone
and conducted flight tests. They were in Syria. After the test flights, the Ministry of Defense of the Russian Federation had additional wishes that were not originally included in the terms of reference. Therefore, the UAVs were returned to the Kronstadt group of companies for revision.
The creation of Orion drones has been held since 2011 as part of the Pacer project.