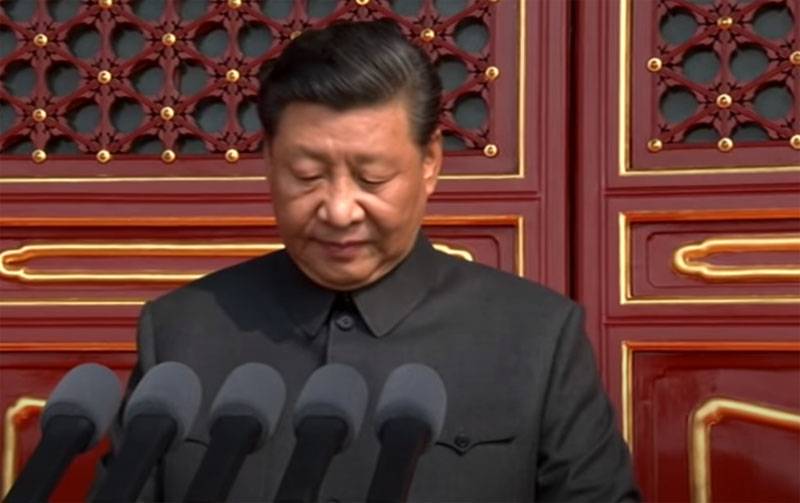 An article was published in the Indian press stating that only a pandemic "opens eyes to the Chinese threat to the whole world." The material is published in the ultra-liberal English-language magazine Swarajya, which has been published since the middle of the last century.
The author of the publication, R. Jagannathan, admits a comparison between the chairman of the PRC and Adolf Hitler, stating that Xi Jinping has set himself "expansionist tasks."
A few lines from the article by the mentioned author:
Despite this, no one wants to call a spade a spade: undemocratic, xenophobic and racist China is an authoritarian power whose irresponsibility threatens global stability.
It is further stated that China would long ago have decided to openly expand, but it is "restrained by the large number of nuclear powers in the world."
R. Jagannathan writes that in this situation, Beijing uses a different method, expressed in "a combination of intimidation, economic coercion and persuasion."
The author hints that it was from China that the distribution of COVID-19 began, adding the following resonant statement:
The world is so dependent on China to deal with COVID-19, that even now hesitates to name the new Hitler in the world.
The article, which can be called a manifestation of sinophobia (whalephobia), states that China is on the path of "aggressive nationalism." Of
material
:
In Europe, it took two annexations (Austria and the Sudetenland in Czechoslovakia) and an invasion of Poland for the world to see a threat in Hitler.
Further, the author delves into
history
China of the XX century to find "evidence" of their theses and slogans.
It should be added that in the English version of Wikipedia there is an article about Swarajya magazine, which states that the publication was caught several times on publications of fake materials and even fake reports. However, a magazine in India is popular. More than 40 million people visit its online version annually.