As advertising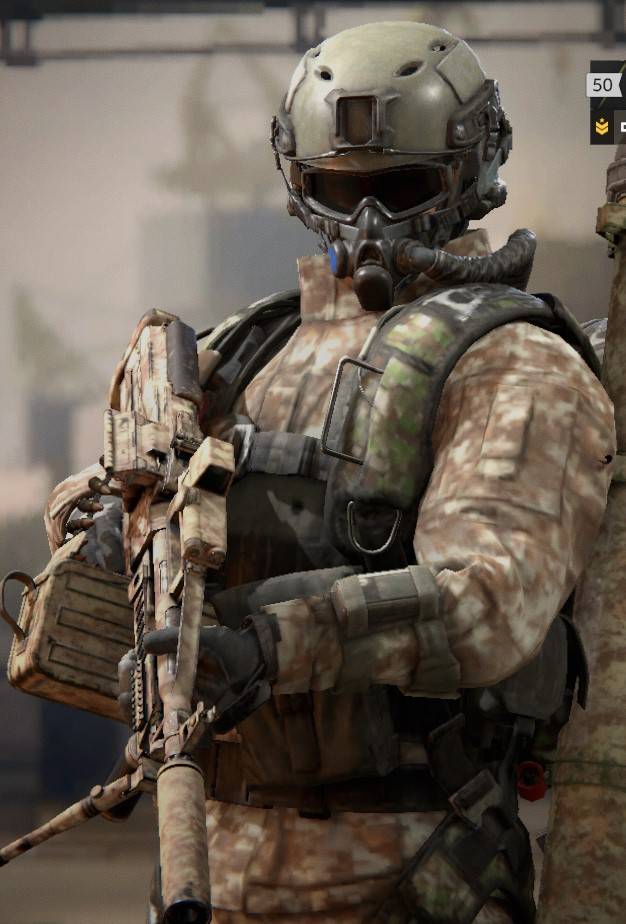 In the midst of the fight against coronavirus at home, we received an offer from Wargaming, which captivates with its component: to test the game "
Caliber
". We agreed, because even in the shooter segment there is something to choose, but the assortment is such a thing ...
The Wargaming company gave us two press accounts, that is, those in which there are all open characters and several boxes with cartridges. And we started the familiarization process.
Bonus for beginners - yes, all new players who register,
by following our link
will automatically receive 7 days of premium account for an easy start.
What I liked, is that the game runs on not-so-modern laptops (2,6 GHz and 8 GB of RAM with a 1 GB video card). That is, the race for the "iron" is not very mandatory.
And so, having installed the game, we began to study it.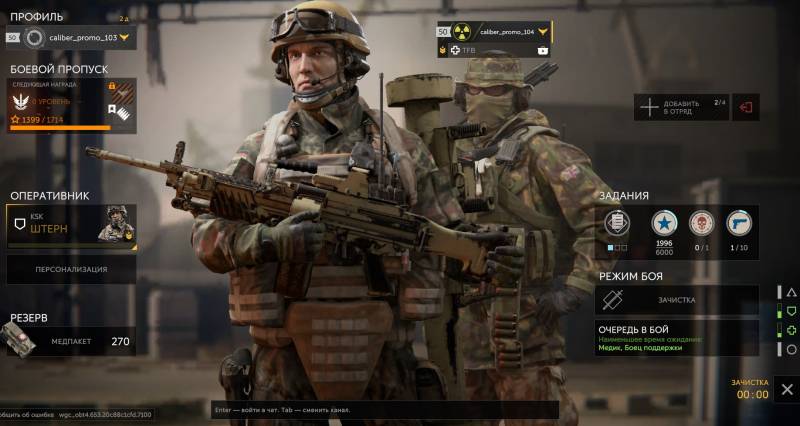 I liked the graphics, on the level. The technical side, too, because as already mentioned, system requirements are not fatal for computers and wallets.
The idea itself is not new. "Battlefield 3" in a new version, but with nuances. Unity as an engine is modern.
But the system requirements and components are not of much interest to us, the main thing is that it works, and if you want beauty, it is clear that there is no limit for imagination and wallet.
The main thing is what's inside.
"Caliber" is positioned by developers as a free tactical action game about modern special forces. It is clear that here it is "free" - it is "conditionally free", but we will talk about the economic component a little later, there is not so simple, surprisingly.
A team of four people takes part in the battle: attack aircraft, sniper, medic and support fighter. They differ in weapons, skills, equipment and, mainly, their actions on the battlefield.
The game features real special forces: from Russia, Germany, the UK, Poland, and the USA. That surely did not have enough Israeli guys (and you can also girls), but even so the set is quite imagined.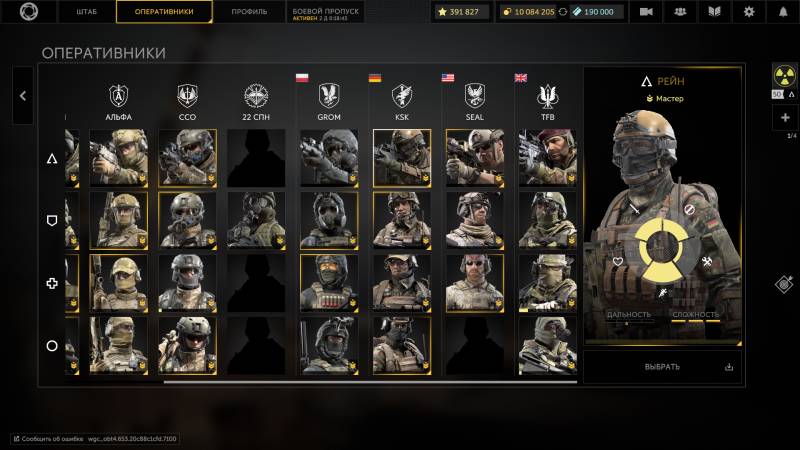 Two types of battles are available: PvE missions and battles against other players, i.e. PVP.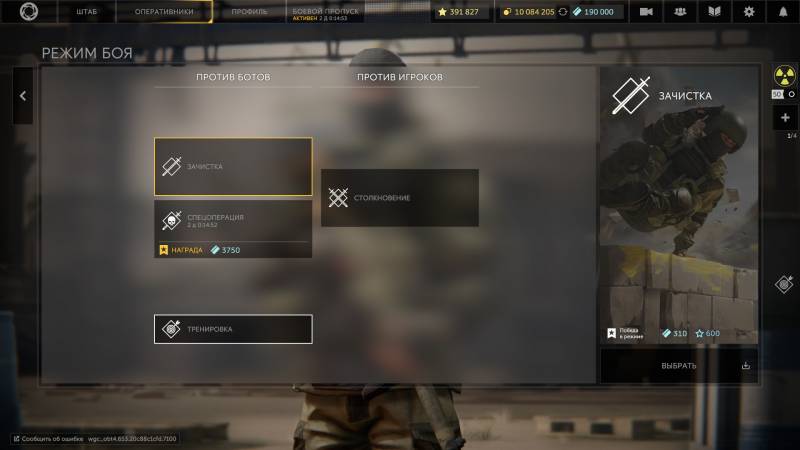 Each type, as it turned out, requires a different approach, that is, the application of different abilities and skills of operatives (the so-called characters in the game).
In general, the process of character development in the game is very short. This is both a plus and a minus. On the one hand, not so much time is spent on pumping, on the other hand, the choice itself is not rich. More precisely, it is not at all. You can pump skill ... and that's it! Variability is very low.
Of course, there are many fighters, and this somewhat compensates and allows you to try different versions of the game, but this is where the economy comes into play. Because you have to either earn money for the fighters or conditionally donate.
However, it is worth noting that for pumping a fighter to its fullest, it is spent according to the sensations of scanty time. This is not a branch
tanks
or ships to pump, it is much faster. But there are nuances.
There is no need to sit and pump a fighter for a long time. Full development does not take much time, we checked it. Then you just sit and enjoy to the fullest from a personal little cyborg.
There is, however, a moment that is not entirely pleasant. This applies to the entry-level line, the first four players, a kind of nameless "Recruits". All the rest must be acquired. Not very convenient, but (let's be honest) the game was not created so that everyone could cut into it just like that. The Wargaming company must also compensate for the costs, and - what the hell is not joking - to make a profit.
500 rubles for two new operatives - well, really it's not good news what expenses.
Game consumables are inexpensive (a distinctive feature of "VG") and are used infrequently. And therefore, even at the initial level, loans normally accumulate in this way. With gold, for which you can buy new operatives, modestly. Do not pamper. This is a fact, but ...
After playing on the press accounts, we thought that all newcomers should give a try to play at the beginning of the game several battles on the operative with the maximum leveling. Well, just so that a person has an idea who they will have to play for their money. And more willingly he invested this money in the game.
This is our ship experience yelling. In the "World of Ships" just like that: download-download branch. And this thing is not quick at all, and in the end you get the not-mentioned "Kleber" not by night. Or Venice. In general, who played boats, he understood what was at stake.
Here you can give a try: here he is, a superhero with whom you can play after a while and have fun. For example, I really liked the German machine gunner, a nice car to destroy everything. A British medic came in to work with him, who beat out of a shotgun no worse than from a sniper.
There are, in short, from whom to choose.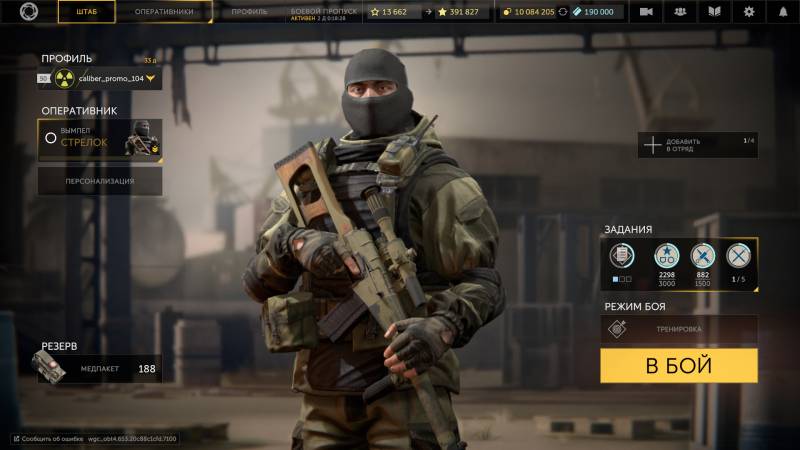 Confused that the specificity of skills in
arms
tightly attached to the fighters. It is sad that there is no way to teach a fighter to use other weapons. This would really make the game interesting.
Meanwhile, some missions ("Emir's Castle", for example) are performed by our fighter with the SVD - this, you know, is still masochism. BCC would be much more appropriate.
You probably already realized that after playing on the press accounts, we turned on our ship accounts and went under them at the very beginning of the game.
That's where there was pain and humiliation in full ...
However, having descended from heaven to earth, my colleague Krivov did go towards the sky! Yes, one battle out of five has already been won, already the fighters were as crooked as I, a small fan of shooters, but they won!
In general, we conducted the main test of the game on our personal accounts. That added adrenaline very seriously, but in the end we were able to evaluate the game in full.
Player Mode (PVP) we tried superficially. In fact, this is a 4x4 game in a truncated version of the location. In fact, there simply collide two groups of players and the one who is more literate tactically wins.
There was nothing for us to catch there, even on operatives of the maximum, level 50.
The game mode with bots is more productive, they mostly play there for now. The game is still new, anyway.
There are problems with the balance of operatives. Some generally do not fit the mode with players, there are those that are difficult to use with bots in some locations.
But there are generally imbalanced. The same Briton Watson. An advanced player can replace any operative with this medic. Or use it so that the enemy has no chance at all. But in the end, the killer medic also contributes to the game's options.
In general, "Caliber" is a game about tactics and calculation.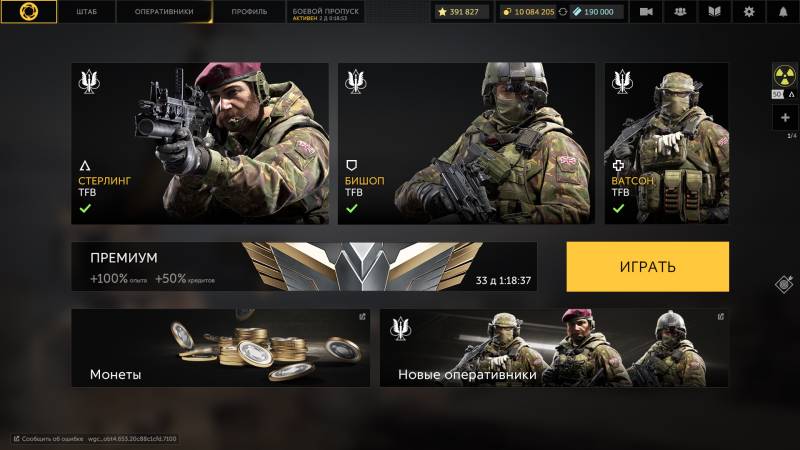 You will shoot like crazy, you will be left without cartridges and you will lose. At the beginning we had a few moments when we were actually cut out with knives.
Then I didn't like that there was no weapon of the last chance like a knife or dagger. This is clearly a flaw. It turns out, a little carried away - everything, he died aimlessly and let the team down. Give the knives to the operatives!
Cartridges, although a renewable resource, but, again, you can't play Rambo. You must clearly understand how to act, otherwise at the most uninteresting moment you fail the team, without any main weapons.
Rushing around on the map, just shooting enemies, is also not an option. Opponents, including bots, if dumber, then not much.
In Caliber, each fighter has three key indicators: health, stamina, and armor. With armor and health, everything is simple: the first reduces the damage received, the second does not recover on its own (first aid kits to help!). It's far more important to understand how stamina works. It is spent on running and using unique abilities, every fighter has this.
Suppose you play as a medic, but instead of sticking to your role, rush around the map like crazy. Who after this will be able to provide qualified medical care to a wounded ally? In matches against other players, endurance is restored very slowly, so an extra run can go sideways. It's also a surefire way to catch a bullet by running around the corner.
The distance to the target affects the damage. Different types of weapons are designed for different distances. Plus individual ballistics for each weapon. In the conditions of austerity of ammunition, all this gives a gloomy sense to all fans who want to run aimlessly, shooting in all directions.
Communication As we have seen, you can play on any suitable computer, if there is a headset. In our opinion, playing without Caliber will not work. There is no program for communication - the internal voice chat works quite normally. But the microphone is very necessary.
In general, those who plan and prepare will benefit. Just as gangs will always lose to a trained army (and especially special forces), so in Caliber will win the one who is better played and thought out. General coordination and communication is the key to success.
Caliber is primarily a team game. It doesn't matter if you play with three friends or join a team of strangers. First of all, you are a team in which each player is valuable. Especially a skilled player.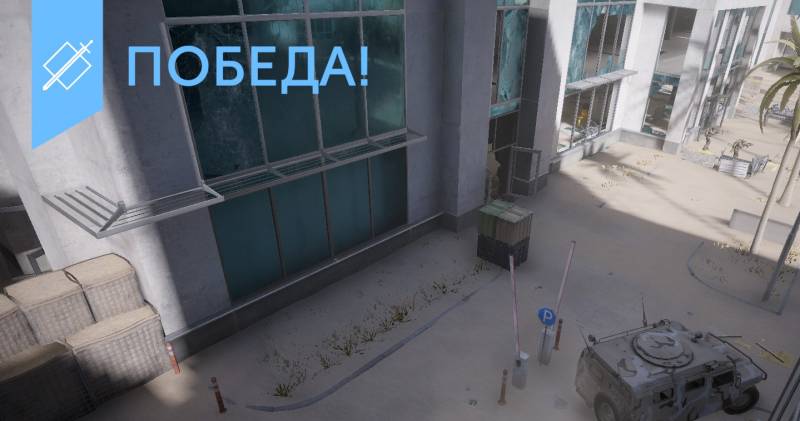 You can write and talk, discuss and criticize for a long time. Perhaps we will return to this topic. In the meantime, having spent more than 60 fights in 4 days, we can say the following.
"Caliber" is a new and promising project, the developers believe that they listen, analyze and constantly refine the pain of the players, so we emphasize the word "promising".
The game really can be very, very promising. A short pumping of operatives, interesting enough stories, short missions - all this can make Caliber a very interesting "game of friends".
We tested this "mode", thanks to Nikolai Stepanov and Alexander Sapkin. Playing four, when all four have known each other for a long time and can agree, is a very good decision.
The "Friends Game" for friends-fans of this style is generally interesting. This is a good way to spend time without straining too much in a good virtual company.
In general, starting from the first steps in the game "Caliber", we are inclined to recommend that readers can try this game. Costs, that in time, that in money, can not be incurred, but the pleasure of getting a wagon.
Try it, suddenly you like it? I'll meet you ...
Bonus for beginners - yes, all new players who register, by following our linkwill automatically receive 7 days of premium account for an easy start.