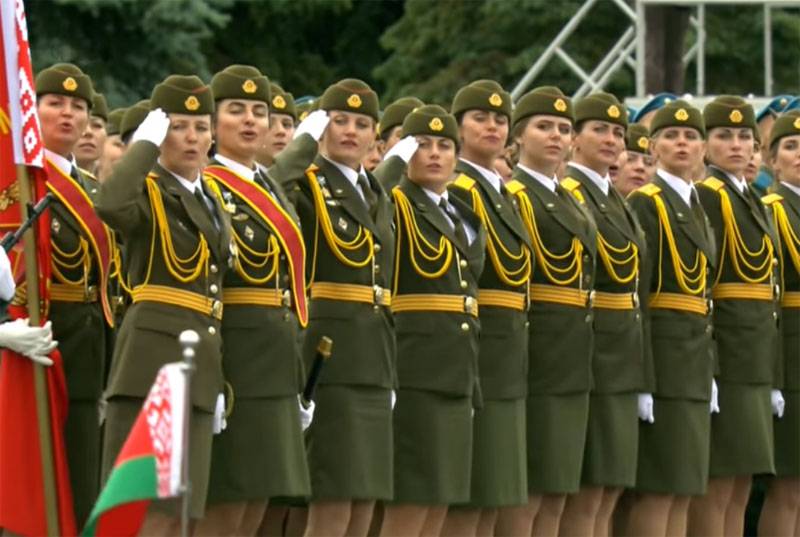 The possibility of postponing or canceling the Victory Parade was actively discussed in Belarus. As it became known, some "initiative citizens" appealed to the Ministry of Defense of the Republic of Belarus with an appeal to cancel the mass event in connection with the pandemic. We are talking about about 7,5 thousand appeals, which expressed concern about the possible deterioration of the epidemic situation in the troops in connection with the participation of Belarusian troops in the parade in Minsk.
The final decision on the issue of holding or not holding the parade on May 9 has not been made, however, according to the Tut.by portal, at the moment, the republic's military department is not curtailing preparations for the parade.
From the material:
The current epidemiological situation allows the Armed Forces to carry out planned combat training activities. The personnel improves their skills, including driving and servicing the equipment assigned to them, and increases their professional skills.
Against this background, President of Belarus Alexander Lukashenko noted that dangerous diseases have been and have been in the country and in the world.
According to the head of the Republic of Belarus, from pneumonia amid coronavirus low mortality in the republic. Those citizens who have serious chronic diseases and whose body is weakened die.
Lukashenko:
The deaths from pneumonia, which are talked about so much today, are only a small part of all the existing no less dangerous diseases. We have many people who have cardiovascular diseases, suffering from oncology, diabetes, obesity.
The President of Belarus noted that the Belarusian healthcare system works well, "pulling out even seriously ill patients."