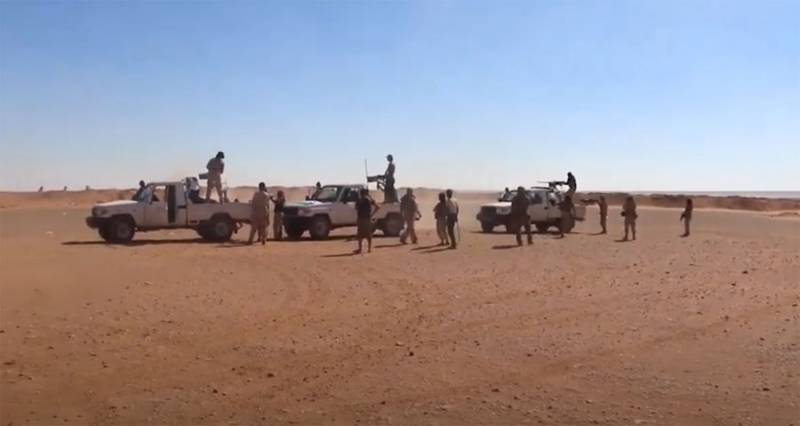 An article was published in the Chinese media about the US military presence in Syria. The author in the material on the pages of Sohu writes that if for Syria itself the war that lasts for many years is actually a war for the survival of the country and its people, then for the United States the goal of this war is the same as that which was pursued during the invasion of other countries of the Middle East and North Africa.
Material Author:
This goal is to gain access to resources, primarily oil. Syria has significant hydrocarbon reserves, and the way the United States behaves there today, frankly says that it is Syrian oil that is primarily interested in Washington.
The plot also notes that the States in Syria are now forced to "solve the accompanying problem." Sohu recalls that for the United States, the situation radically changed at the moment when the Russian military came to Syria - at the request of Bashar al-Assad.
From the article:
And now the Americans have to take care of solving the problem of expanding the presence and sphere of influence of Russia in the Middle East.
The author writes that the US's dreams of a regime change in Syria turned into a "soap bubble".
From the material:
And now they have the primary task - to remain in Syria, in the oil fields.
The author recalls that Syria is far from the only country where the United States, under the slogan of building democracy, has switched to pumping oil.
At the same time, the Chinese author writes why the militants have recently left the territories controlled by the US military (one of these escapes happened just the other day - a group of militants left the Et-Tanf area and surrendered to the Syrian army, having folded
weapon
) The material talks about the reason for the flight - the militants hoped the following: with their support for the Americans in the oil fields, they would finance groups through the sale of oil or allow the militants themselves to sell hydrocarbons. But nothing of the kind happens - the proceeds from the smuggling of illegally extracted oil go into the American pocket, which causes outrage from the militants with whom the Americans "flirted". The militants, who hoped for American funding, were deceived, and therefore decided to leave the zone of American control and surrender weapons, ammunition and radio stations to the SAA.