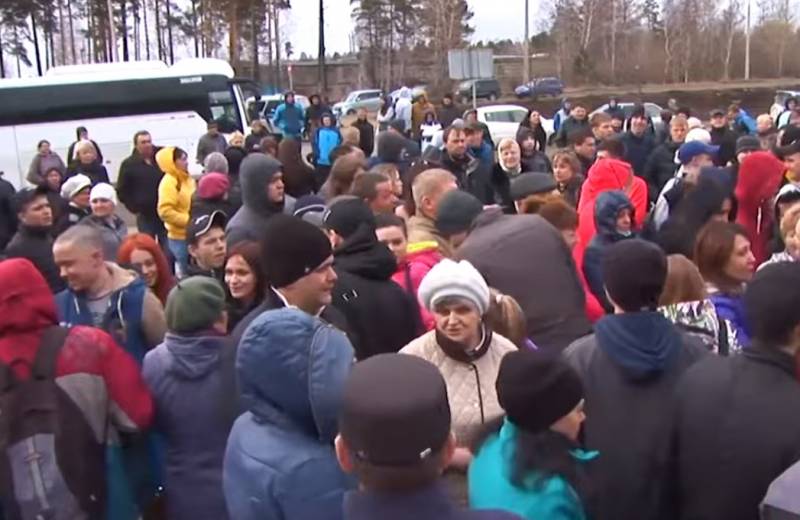 The Pskov Governor Mikhail Vedernikov became the first head of the region in Russia to propose the postponement of the spring draft in the Armed Forces due to coronavirus. He believes that mass testing of draftees for COVID-19 at the very peak of the pandemic will create an excessive burden on the region's healthcare system. The governor believes that the spring call simply paralyzes the medicine.
Mikhail Vedernikov expressed this idea at a joint meeting with the draft board of the region last Friday.
The governor sent his proposal to the Ministry of Defense of the Russian Federation. His position is shared by Presidential Plenipotentiary Envoy to the Northwestern Federal District Alexander Gutsan.
The country's defense department previously rescheduled the appeal to May 20, but Vedernikov considers such a delay not sufficient, as this will create an excessive burden on medical facilities. Although approximately 900 people should be drafted into the army from the Pskov Region, 3,5 thousand young people will have to come to the military enlistment offices, some of which will receive a deferment. And all of them will need to do tests on COVID-19. Vedernikov believes that this paralyzes the work of doctors:
At the expected peak of the spread of infection, we paralyze the laboratory, we can't work with a risk group - only for testing draftees. It is unacceptable.
The governor added that if the Ministry of Defense is in urgent need of replenishment, the region will hold a call. But if it is possible to postpone it for at least a month, this will enable the region to better prepare.