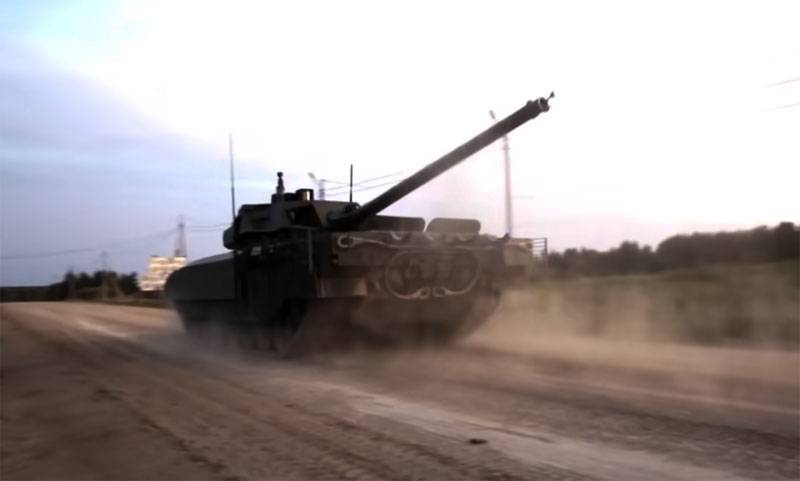 The discussion of the statements made by the head of the Ministry of Industry and Trade Denis Manturov in an interview with Russia 1 shopping center continues. In this interview, we recall, we went including the latest Russian armored vehicles, including
Tanks
T-14 Armata. On the eve of the news story, VO reported a statement by Denis Manturov about conducting T-14 tests in combat conditions in Syria.
The discussion this time is connected with the minister's words about the export potential of a new generation tank created in Russia.
Denis Manturov noted that Russia already has preliminary applications from foreign partners for the supply of T-14 Armata.
The head of the Ministry of Industry and Trade did not specify what exactly such applications were received by the manufacturer of Almaty. However, Manturov made an important statement of a different kind. He spoke out that T-14 Armata tanks would not be sent for export until the start of serial deliveries to the Armed Forces of the Russian Federation.
Against this background, experts express their assumptions about which countries could make a preliminary order for the supply of batches or single samples of Russian tanks. One of the possible applicants is called India. However, at the moment there is no official confirmation from India itself that its authorities have applied for the purchase of new generation tanks from Russia.
Denis Manturov added that the sale of the T-14 tank to foreign countries can only be started after receiving a passport of the so-called export appearance.
For reference: for the needs of the Armed Forces of the Russian Federation, by the end of 2021, deliveries of 132 T-14 and BMP T-15 tanks on the Armata platform are planned.