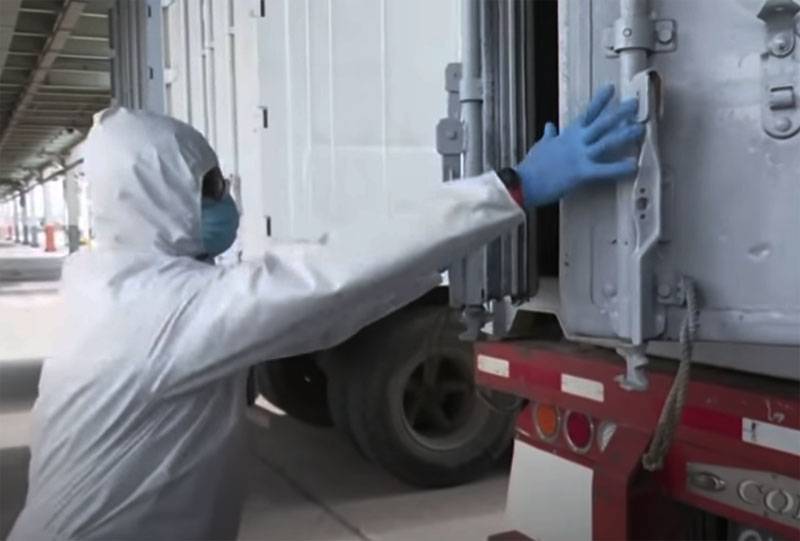 German Minister of Economic Development Gerd Muller asked Beijing about the emergence of a new type of coronavirus. The Federal Government Minister urged the Chinese authorities to disclose the appearance of COVID-19.
Muller:
In this situation, Beijing needs to demonstrate full openness in the emergence of a new coronavirus. It is necessary to give answers and comments on the theory, which suggests the laboratory origin of this infection.
This was answered by the head of the virology laboratory in Wuhan, China, Yuan Jimin. According to the head of the laboratory, which in the West is accused of the possible creation of a new virus, "it is impossible to create a coronavirus in the laboratory."
Yuan Jimin:
None of our employees are infected with this coronavirus. That says a lot.
Chinese officials also responded to accusations from the West. They noted that if in the West they consider it possible to create such a virus in artificial conditions, then it would be interesting to hear arguments in favor of this judgment from Western virologists.
In particular, it is noted that there are no reliable facts about the appearance of a new coronavirus exclusively in Wuhan. Chinese virologists and officials say that a new coronavirus could appear simultaneously in several regions of the planet. So, there are examples of sick at the beginning of the year US citizens who have never been to China at all and did not communicate with people who visited Wuhan.
It should be noted that with a call to Beijing "to open all data on the source of the new coronavirus", representatives of other countries authorities also addressed the German minister. For example, we are talking about the Australian authorities, who believe that a thorough investigation is necessary. In the US, recall, China is directly accused of creating COVID-19. But at Columbia University, the United States sided with Chinese colleagues, noting that such a coronavirus cannot be created in the laboratory, which is proved by its gene chain that tells about the long-term evolution of the virus.