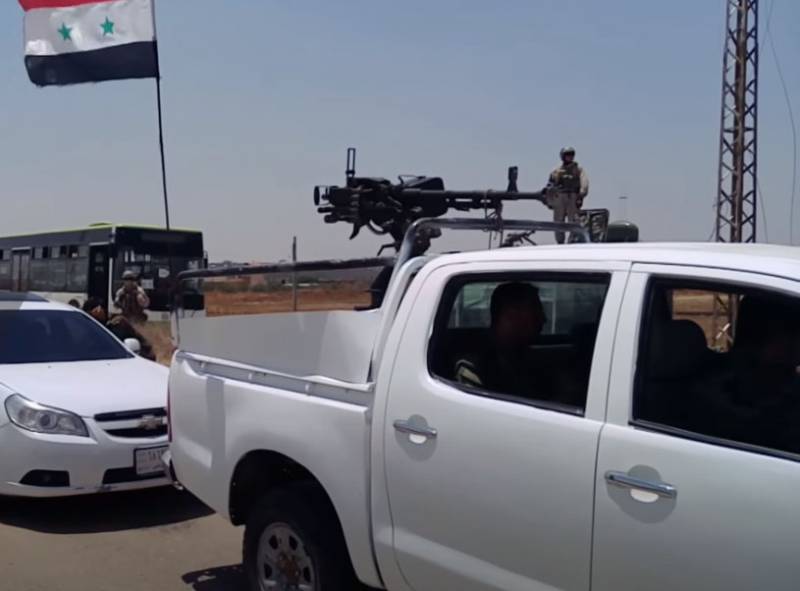 From Syria there are reports that a group of militants escaped from the zone of American control in Al-Tanf, where, as previously reported, could be trained under the supervision of American military instructors. After leaving the US control zone located in the east of the SAR, the militants moved to the positions of the Syrian government army.
At the same time, members of the group folded
weapon
surrendering to SAA. The arsenal surrendered to the troops of Bashar al-Assad is quite impressive.
In addition to dozens of small arms - machine guns, machine guns - these are thousands of ammunition, several grenade launchers. An important component is that the militants transmitted radio stations to the Syrian army and indicated the parameters of the ongoing radio exchange. This is extremely important for the Syrian troops, as it may help to obtain data on the preparation for operations of other militants.
The delivery of weapons, ammunition and special equipment was carried out in the area of ​​the city of Tadmor (Palmyra). It is reported by the Syrian news agency SANA.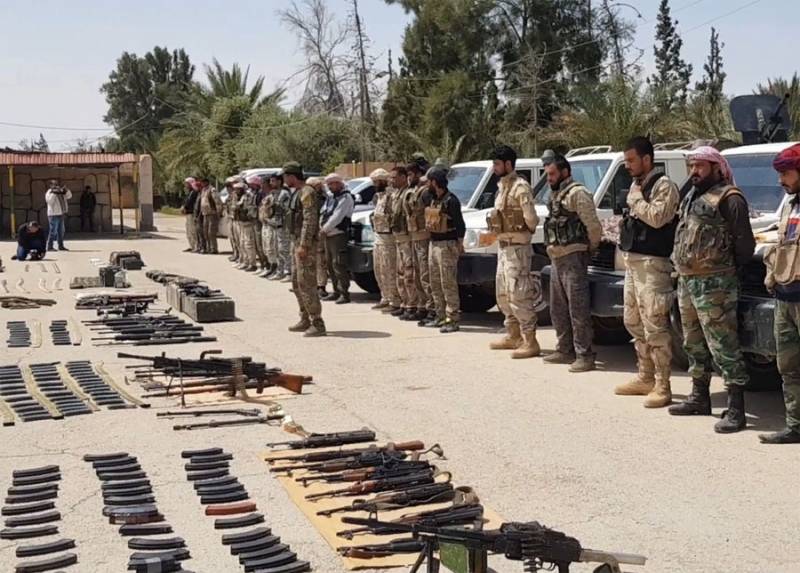 Now the Syrian secret services have a lot of new work to do. After all, the militants who had laid down their arms, who had left Mount Tanf, can tell a lot about what they generally did in the zone of American control, and even with a considerable amount of weapons.