The Nigerian military published photographs of military equipment that are particularly noteworthy. We are talking about images that depict the BTR-4, previously purchased for the needs of the armed forces of Nigeria from the Ukrainian manufacturer HZTM. This is a variant of the BTR-4EN, which is designated as "Bucephalus".
According to the latest information, at least 10 such armored personnel carriers are currently in service with the Nigerian Armed Forces.
The photos are noteworthy due to the fact that they capture the changes made to the design of the BTR-4 after they were put into service by the Nigerian army. The most important change is the unexpected appearance of a machine gunner in the front of the armored car.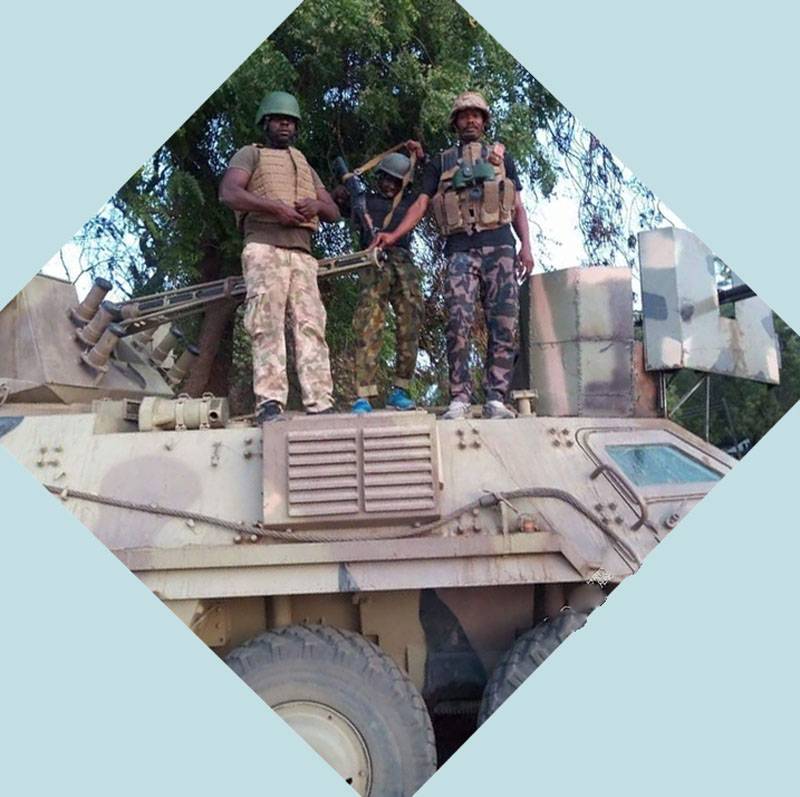 The machine gunner's place is sheathed with steel sheets welded together. In addition, the 12,7 mm machine gun itself has a protective armor screen. The machine gunner can fire by climbing to a place equipped in an original way directly from the cockpit.
Such an upgrade was carried out in Nigeria for a long time (several years ago). And APCs with this design have already been used in operations, including against militants of various terrorist groups.
At the same time, many experts are wondering: does such a strange arrangement of the machine gun prevent the use of the main armament - 30 mm gun? Indeed, even the photo shows that when firing from a cannon, the ammunition can hurt the very metal structure that the Nigerians placed in front of the BTR-4. Any mistake during the shot can lead to hit in the armor plates and unpredictable ricochet.