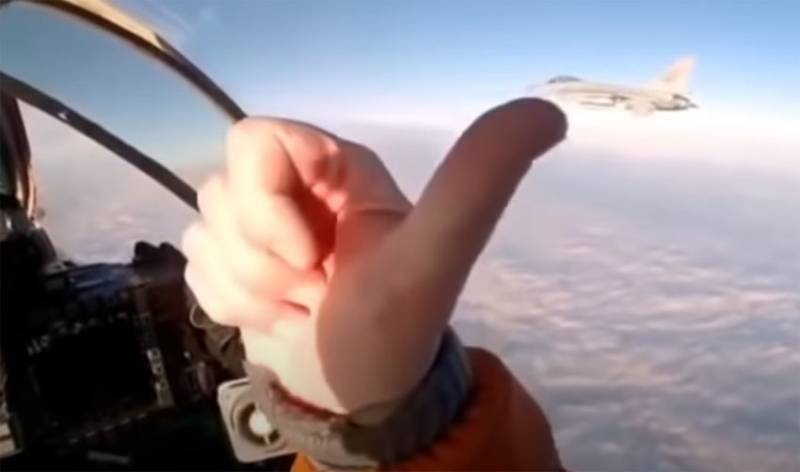 A video appeared on the network, filmed by the pilot of the Russian Air Force fighter-interceptor. It is published on the Fighterbomber channel. The 50-second video demonstrates how a Russian military pilot decided to greet with a wave of his hand the pilot of the F-16 NATO fighter.
It is known that the "meeting" of the fighters took place in neutral airspace during the escort of the Tu-31MS missile carrier by MiG-95 aircraft.
At some point, the NATO fighter took a parallel course, and the Russian officer, waving that hand and showing his thumb, gave a sign that the "escort" was carried out in the area of ​​visual contact.
It is not reported where exactly such a meeting took place. It is possible that such escorts have recently turned into quite routine activities. However, often only the US Air Force (Navy) command can make strange accusations of "unprofessional" actions by Russian military pilots. Over the past few years, the Pentagon has received dozens of accusations of either "dangerous rapprochement" or "a threat to the Russian military sides to the American military sides." At the same time, Russian fighter pilots did not intend to commit any really dangerous actions.
Based on the situation presented on the frames, an important fact can be noted: the Russian aerospace forces rocket carriers were accompanied by Russian aerospace forces fighters for greater flight safety.