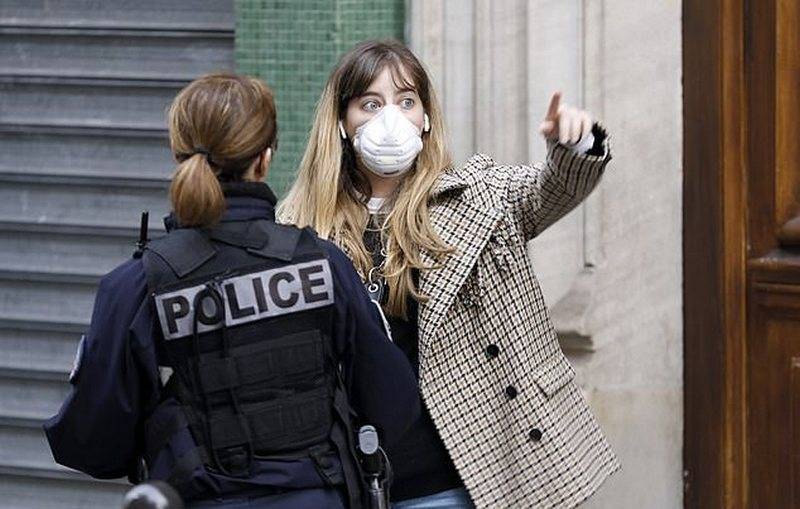 French police turned to citizens of the country with a request to stop informing their neighbors. According to police, about 70% of calls received by the police are denunciations of quarantine violations by neighbors or other residents. It is reported by the French radio station RFI.
In some regions of France, about 70% of police calls are denunciations, according to the report of the largest French police union Alternative Police. According to the representative of the union, denunciations are caused by envy. It got to the point that the mayor of one of the districts of Paris turned to residents of the capital with a request to stop "knocking", because such denunciations are "useless" and prevent witnesses and victims of real crimes from reaching the police.
According to the radio station, complaints against neighbors violating the quarantine regime have become so numerous that police line number 17, used to call urgent police assistance, was constantly busy. It is clarified that most of these denunciations do not deserve any attention. However, the police had to create a special service that deals with the analysis of these denunciations. It includes 4 people.
The police said that the increase in the number of denunciations was caused by envy arising from the difference in quarantine conditions. Mostly people call and report that the neighbors walk the dog five times a day or go to the store three times instead of one. Police officers recall that calling on such occasions is useless.
At the same time, it is noted that the number of denunciations in different regions of France varies. In some, their number reaches 90% of the total number of calls, in others they are almost nonexistent.