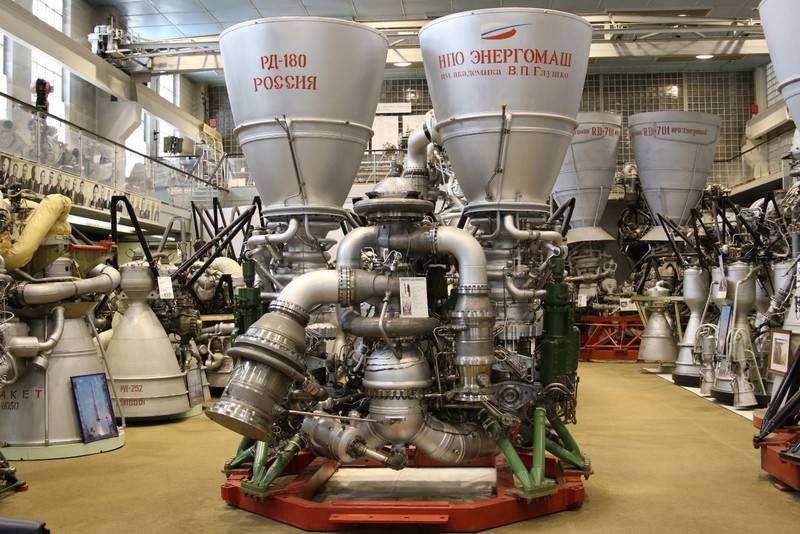 Roscosmos State Corporation is ready to continue supplying the Russian RD-180 space engines to the USA, as well as to continue cooperation with the United Launch Alliance (ULA). This was stated by Dmitry Rogozin.
The head of Roscosmos said that the state corporation was pleased with the cooperation with ULA, whose Atlas rockets use Russian RD-180 engines, and suggested that the head of the American company visit Moscow to continue negotiations on further deliveries of Russian engines to the United States, as the current contract ends at the end of 2020.
Russian RD-180 engines used on Atlas family missiles are produced by NPO Energomash, part of Roscosmos, in addition, R-181 engines supplied by another American company, Orbital ATK, are also produced here. They are used on Antares rockets, with the help of which cargo ships Cygnus are sent to the ISS.
Earlier, the president of the United Company United Launch Alliance, Tori Bruno, called the Russian RD-180 engine, used on the Atlas launch vehicle, a technological miracle.
RD-180 is a technological miracle, ideal for Atlas flights
- He said, adding that at the end of the 90s of the last century, the US government asked the company to buy RD-180 engines for Atlas missiles so that Russian technologies would not get into North Korea and Iran.
To date, 116 engines have been shipped to the United States, 89 Atlas missile flights have been completed.