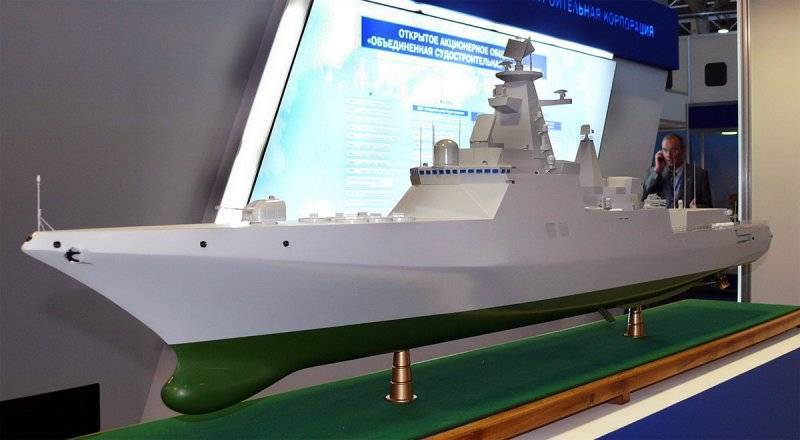 The development of the promising nuclear destroyer of project 23560 Leader and the advanced frigate of project 22350M were suspended indefinitely due to the absence of a decision by the Ministry of Defense. This is stated in the annual report of the Northern PCB for 2019.
According to the document, the Northern Design Bureau (PKB) suspended the work on the Leader nuclear destroyer immediately after the outline design, which was carried out in 2015-1016, was decided on by the Ministry of Defense back in 2016. Regarding the improved frigate of project 22350M, it is reported that after the completion of the preliminary design in 2019, the military did not take any decision on further work on the project.
Moreover, both projects are mentioned in the PCB annual report as the most promising projects of the company.
The fact that the design work on a promising nuclear destroyer for the Navy
fleet
Russia actually stopped, it was reported in February this year. At the same time, it was clarified that the reason for stopping the project was the lack of funds for the project and its postponement to a later date. Work is underway on an initiative basis.
Regarding the improved frigate of project 22350M, in December last year it was reported that the technical design of the ship was already ready. According to the head of the USC, Alexei Rakhmanov, the construction of the lead ship may begin this year subject to adequate funding, but no decision has yet been made on it.
According to available information, the new frigate will carry 48 missiles in six installations, unlike project 22350 frigates, carrying 16 missiles and two modernized ships laid down in April 2019, designed for 24 missiles.