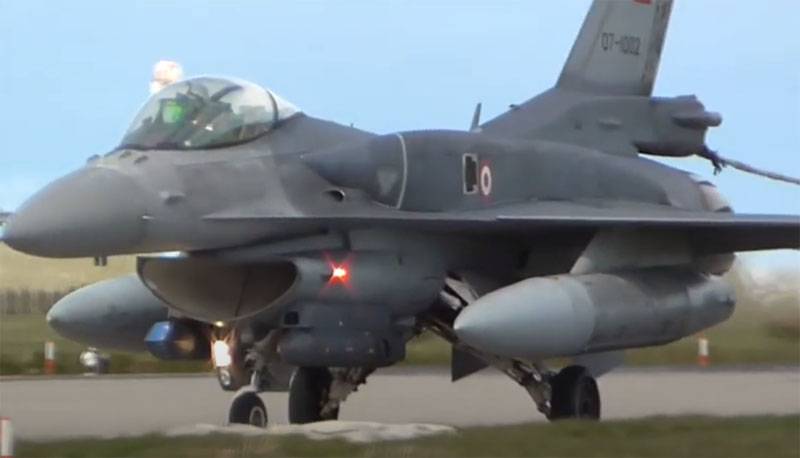 It became known that Turkish
aviation
dealt another blow to the northern regions of Iraq. We are talking about the territories that are part of Iraqi Kurdistan. Turkish combat aircraft strikes in these areas adjacent to the Turkish border, using both unmanned aircraft and combat aircraft.
According to the Turkish Air Force command, three representatives of the terrorist group were eliminated during an air raid on the Avasin-Basian region. We are talking about the armed representatives of the Kurdistan Workers Party (PKK). Ankara, this organization is recognized as terrorist with all the consequences arising from such recognition.
Turkey claims that terrorist cells located on Iraqi territory assist the PKK in eastern Turkey, "which aims to support separatist sentiments."
From a message from the Turkish Air Force Command:
Members of a terrorist group were discovered while conducting intelligence in northern Iraq. The Turkish army will continue to carry out anti-terrorist operations to neutralize the threat.
A missile strike was carried out by F-16 aircraft.
In Iraqi Kurdistan, the Turkish Air Force operation was already called on duty as a violation of sovereignty. However, neither Erbil nor Baghdad has sent any protest notes to Ankara at the moment.
Irak kuzeyindeki Avaşin-Basyan bölgesinde, keşif ve gözetleme vasıtalarıyla tespit edilen bölücü terör örgütü mensubu 3 PKK'lı terörist, düzenlenen hava harekâtı hale getikisildi. Terör örgütü PKK'ya yönelik operasyonlarımız kararlılıkla sürüyor.#MSB #TSK pic.twitter.com/Adnh6JCB19

- Republic of Turkey Ministry of National Defense April 18, 2020