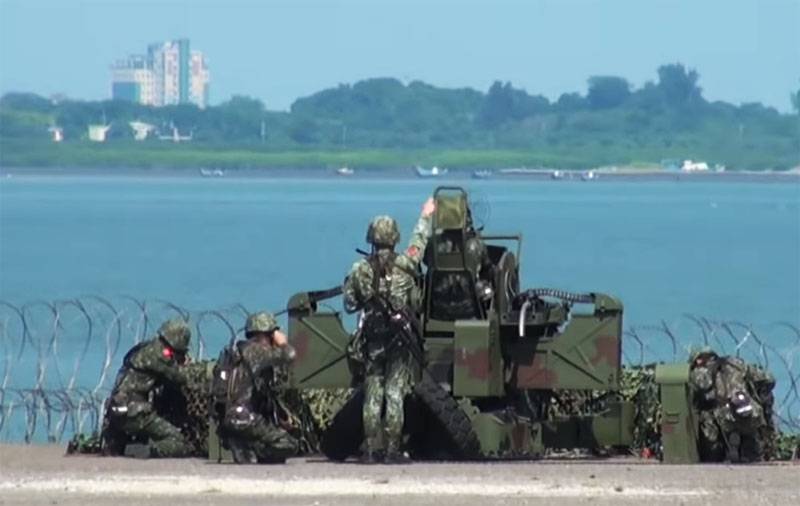 Taiwanese media published an interview with retired army lieutenant general Luo Jiyuan. The interview addressed issues of emerging relations between Taipei and Beijing, as well as relations between Taipei and Washington.
Luo Jiyuan:
My opinion today is that a military conflict in the Taiwan Strait cannot be completely ruled out.
At the same time, a retired Taiwanese general made it clear that he does not have any special illusions in connection with relations between Taiwan and the United States. Luo Jiyuan says there is no reason for the United States to support the island in the event of an armed conflict with the PRC.
Retired soldier:
For the United States, we are only interested in the fact that with our help it is possible to contain China. This I call the "Taiwan map" of the United States of America. But just how can these actions help the people of our island?
General Luo Jiyuan urged the authorities in Taipei to understand that Taiwan is a "pawn in the US-China game."
From the interview:
If the United States uses someone to lure mainland China, it will ultimately be Taiwan itself. And this can lead to war.
At the same time, the retired general notes that in such a situation, the Taiwanese army will have a hard time. According to him, the armed forces do not have a single ideology, there is no discipline, and there are problems with military power and what the current command considers as such.
After such an interview, some Taiwanese experts accused the general of "incorrect interpretations" and "substitution of the concepts and interests of the state."