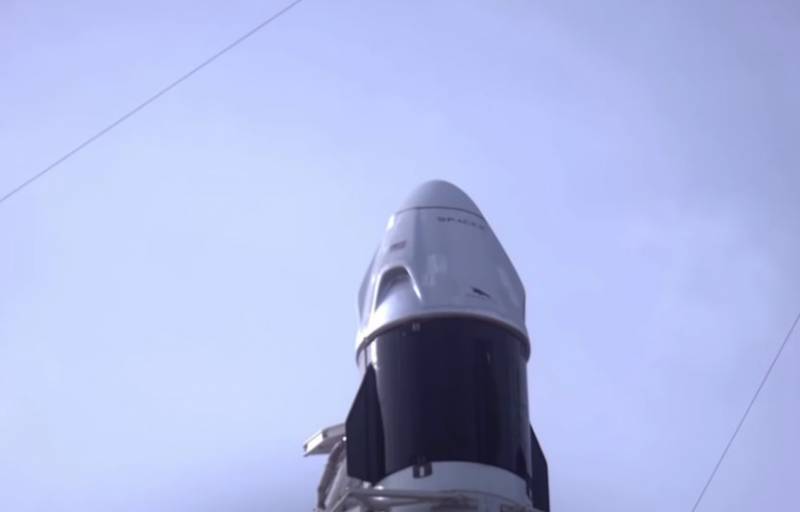 It is reported that the United States, after an almost 10-year break, is preparing to send a manned spacecraft into space. It will be a spaceship aboard which two American astronauts will go to the ISS. The flight is scheduled for May 27.
The reports say that SpaceX was obliged by the SpaceX company Ilona Mask to bring US astronauts into orbit. She will use the Falcon9 rocket to send the SpaceX Crew Dragon spacecraft to the ISS.
Astronauts who, after a long break in the activities of the American manned space program, will go into orbit are 48-year-old Bob Benken and 52-year-old Dag Hurley. The exact time of the expected start is also known - 20:32 GMT.
Information confirms the head of NASA Jim Brydenstein.
Recall that the American manned space program was put on a long pause after the disaster with Columbia in 2003 and a number of related factors. The catastrophe led the American side to the search for solutions for spacecraft. While solutions were being sought, astronauts from the United States and other countries reserved seats in Russian Soyuz for flights to orbit.
The company Ilona Mask became the one that offered its option with delivery to space. SpaceX rival in this regard is the American company Boeing. Both companies have already sent their spaceships into space with an unmanned version. At the same time, the ship "Star liner", owned by Boeing, could not reach the ISS after returning to Earth. However, the Boeing still said that they were going to carry out a manned flight "in the near future". At the company of Ilon Mask, things are somewhat better in terms of sending vehicles to space.