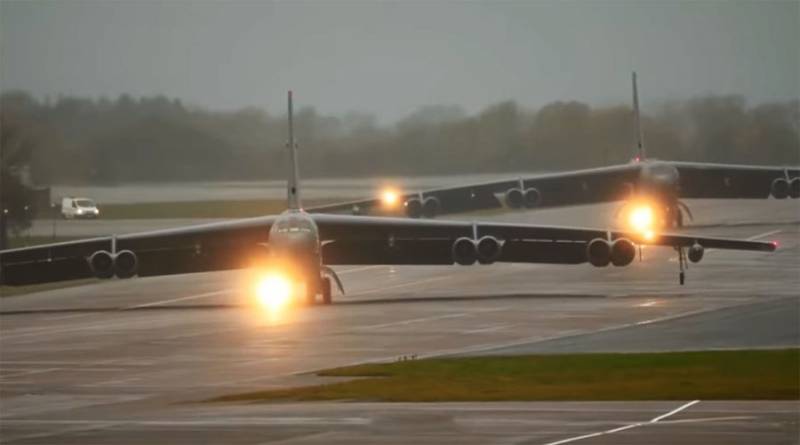 US sources report that the US Air Force strategic bombers are being withdrawn from a military base on the island of Guam. According to recent reports, five Stratofortress B-52H left the military base the other day.
This could be considered a standard procedure if, as had been the case since 2004, other strategic bombers landed at the airbase as part of the "rotation". But, for the first time in 16 years, no rotation has been reported. The places that were located at the US Air Force base in Guam remained empty.
This fact was called in the American media "the probable refusal of the command from the mission of a permanent military presence of strategic bombers." And in itself such information aroused suspicion among American experts.
According to the latest information, on April 16, five US strategic bombers returned to a permanent base located in North Dakota. This is Minot Air Base.
US strategic command spokesman Kate Atanasoff commented on the situation somewhat evasively. According to him, "the permanent place of deployment is the territory of the United States." Recall that Guam is not such a de jure territory.
Atanasoff:
When necessary, we move on to using the overseas territories. In Guam, bombers will continue to operate according to our choice and program.
What are the parameters of this program, the press officer did not report.
Bases on the island of Guam US Air Force are usually used to "patrol" over the waters of the Pacific and Indian Oceans, with approaches to the air borders of North Korea and China.