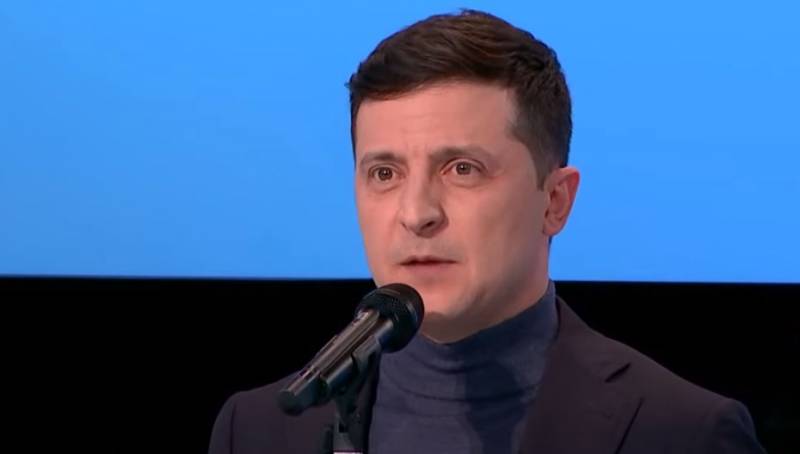 In Ukraine, an interview with President of the country Vladimir Zelensky Savik Shuster is being actively discussed. We are talking about Zelensky's words expressed on the program "Freedom of Speech".
During the discussion, the topics of the epidemic, the situation in the Donbass, the country's economy, the fire in the Chernobyl exclusion zone were raised.
To begin with, it is worth noting that European experts published a map of the Chernobyl zone, created on the basis of satellite data. On April 15, the fire of a fire approached a distance of about 1,5 km to the sarcophagus of the Chernobyl nuclear power plant. Information of this kind was voiced by the emergency services of the European Union. On Twitter of this service, the corresponding graphics appeared.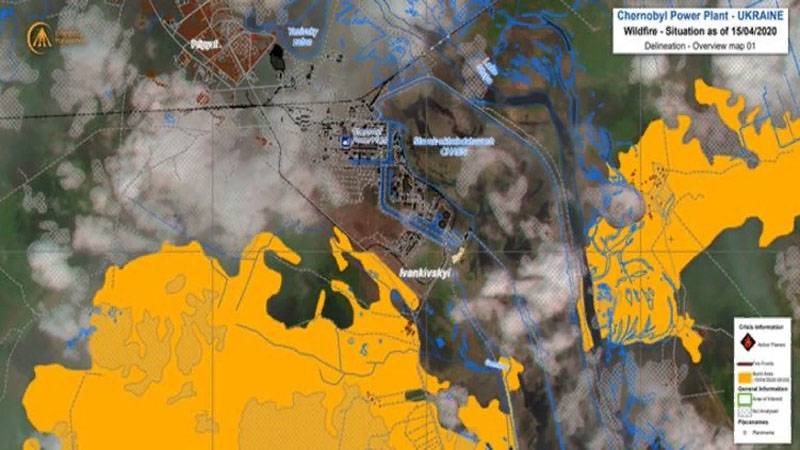 Smoke in connection with the ongoing fire in Ukraine near Chernobyl was recorded in a number of European countries. At the same time, Ukraine itself claims that the radiation background is "practically normal".
According to Zelensky, measures to extinguish fires are being taken, including fire
aviation
.
Touching upon the topic of Donbass, he made a statement about the ongoing war in the region. At the same time, he said that "Ukraine is moving step by step towards peace, but if they shoot, then we respond."
Further, the President of Ukraine decided to announce that the country has a powerful army, after which he pronounced the following words after the question of Savik Shuster:
What is victory for you? I do not mean the flag over the Reichstag
.
I'd like, yes ... And a victory is the return of all territories and the withdrawal of all troops by Russia. The troops will leave, and we will enter, and then the border. Then the election.
Schuster:
Only the Reichstag needs to be found
In fact, Zelensky speaks of holding elections in the Donbass after Kiev gained control of the border. But only this contradicts the Minsk agreements, where all points are clearly spelled out in order.
Zelensky's statement about the flag over the Reichstag raised a lot of questions among Ukrainians themselves. It turns out that he compares Donbass with Nazi Germany? .. And this is to the question of how ordinary residents of the region can perceive such statements by the head of the Ukrainian state.