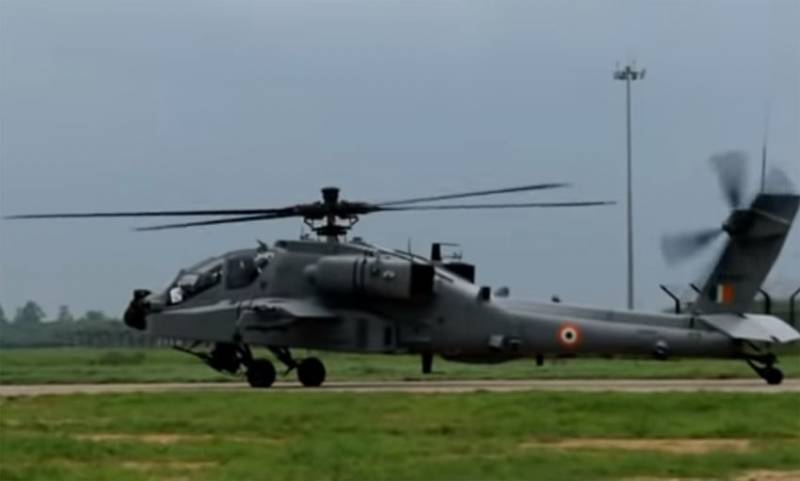 From India, there are reports of an incident with a helicopter of the country's air force - the emergency landing of a helicopter. We are talking about the helicopter AH-64E Apache, which was forced to land on agricultural land in Hoshiarpur (Punjab), where peasants were working at that time.
According to recent reports, the helicopter took off from a military base in Patancot. After about an hour of a planned flight over the terrain, the crew commander reportedly reported a "critical failure" and was forced to make an emergency landing.
From a report from the Indian Ministry of Defense:
The commander, faced with a crisis situation, made the right decision. Actions were quick and correct. The helicopter landed safely enough. No harm done. No damage was caused to property and people on earth.
The report said that the technical services will inspect the helicopter for subsequent troubleshooting.
It is noteworthy that the first helicopters of the AH-64E Apache version began to arrive in the country in the fall of 2015. In other words, the helicopter in which the named "critical malfunction" has shown itself is new. In total, under the contract with the Boeing company, the Indian Air Force should receive 2020 of these machines by the end of 22.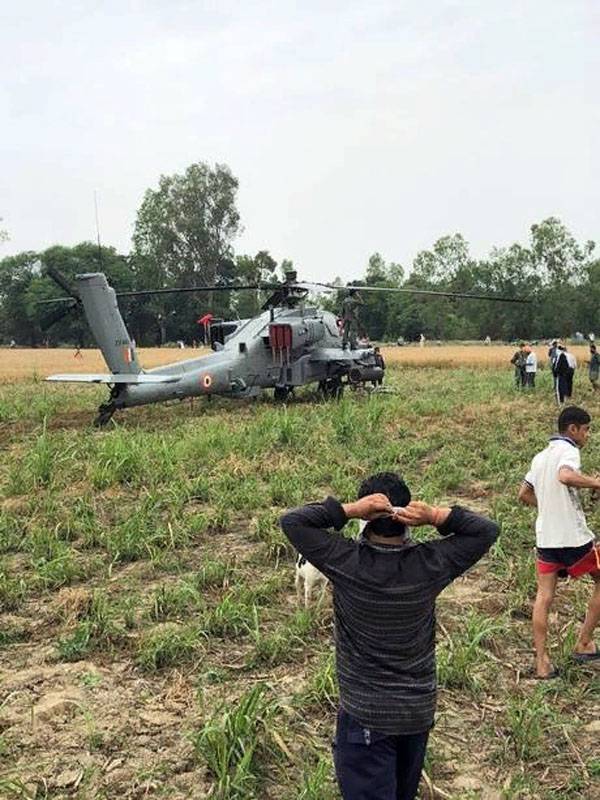 Photo: ANI (India)
Judging by the photo, not all local residents are ready to comply with the "strict quarantine" introduced earlier by the authorities.