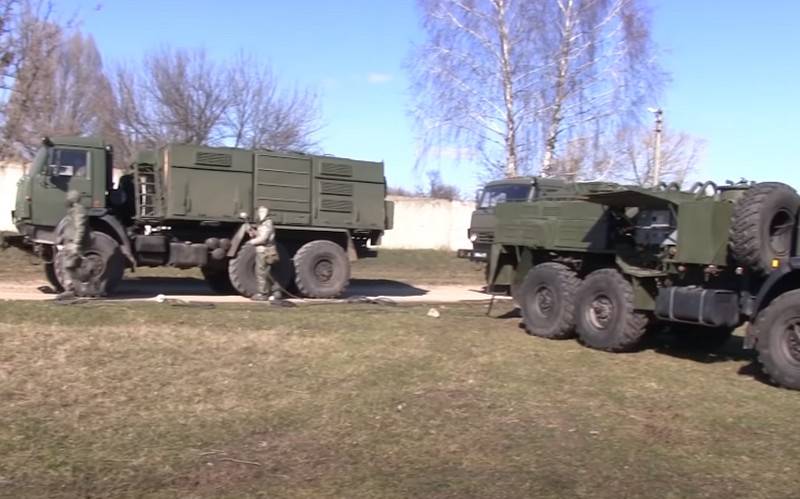 Russia decided to help Abkhazia in the fight against coronavirus. The transfer of units of the Black Sea RHBZ to the republic has begun
fleet
. This was reported by the press service of the fleet.
The units of the radiation chemical and biological protection of the Black Sea Fleet are being transferred to Abkhazia to help combat the coronavirus. A convoy of special vehicles has been sent to the republic. On arrival in the republic, specialists from the Russian Chelyabinsk Health Plant together with medical specialists from Abkhazia will evaluate the anticipated amount of work and begin disinfection.
Currently, a convoy of 13 special vehicles, including mobile aerosol disinfection complexes, ARS-14M filling stations and TMS-65U heat engines with a jet engine, is marching from the Crimean peninsula to the Republic of Abkhazia
- the press service said, adding that after arriving in the republic, a temporary fleet and special equipment processing points will be deployed.
Nothing has been reported on sending military doctors to Abkhazia.
Earlier, the Russian Ministry of Defense sent aid to Italy, Serbia, Republika Srpska (as part of Bosnia and Herzegovina), as well as Armenia.