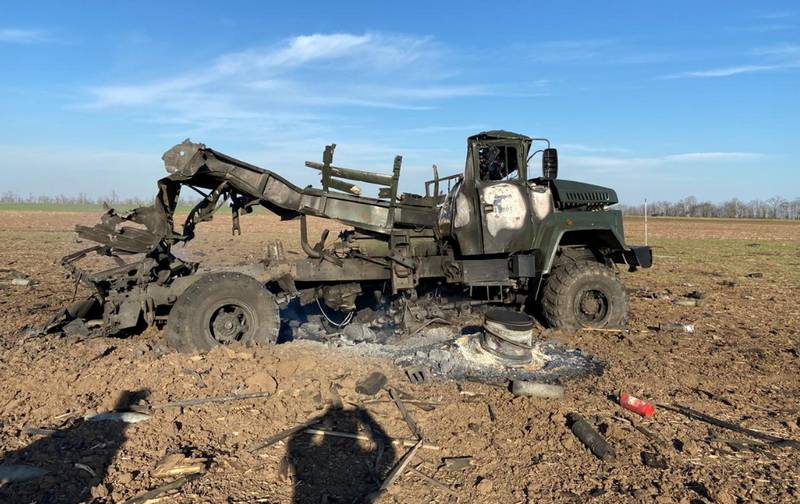 In the Kherson region of Ukraine, during the movement of military equipment to the place of deployment, a KrAZ truck was ignited, in the back of which there were ammunition. This is reported by Ukrainian media.
Military KRAZ with ammunition caught fire during the movement of the military convoy of the Armed Forces in the Kherson region. Due to a fire, the ammunition in the body detonated. The incident happened on April 16 at about 12 o'clock. According to the data provided by the Ministry of Defense of Ukraine, none of the Armed Forces servicemen, as well as the civilian population, were injured.
Investigators of the territorial department of the State Bureau of Investigation, located in the city of Melitopol, worked on the spot. Pre-trial investigation into reckless destruction launched
weapons
, ammunition, vehicles and other military property that caused large-scale damage (part 1 of article 412 of the Criminal Code of Ukraine).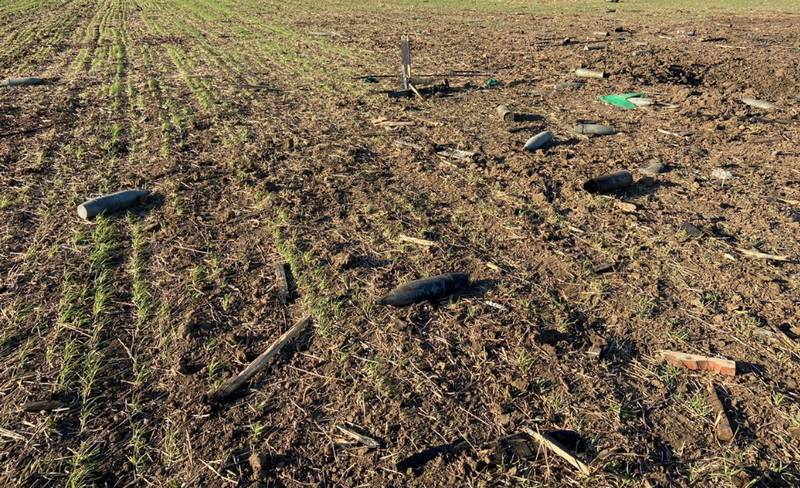 At the moment, the cause of the fire has not been established, the investigation is being conducted under the control of the military prosecutor's office of the Kherson garrison in the southern region of Ukraine.
Last year, in the Cherkasy region of Ukraine, the Ural truck of the Armed Forces of Ukraine, moving as part of a military convoy carrying ammunition to a military training ground, moved into a ditch and rolled over.