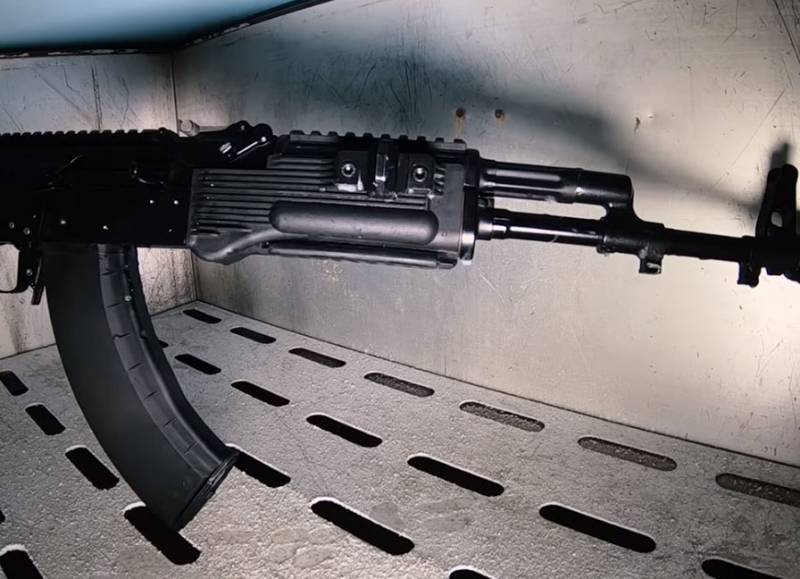 According to a previously concluded contract between Russia and India, not only the supply of finished Kalashnikov assault rifles of a new version from Russia is provided, but also their production in India itself. Major General Sengar, who heads the Indian representative office of the Indo-Russian Rifles Private Limited (IRRPL) joint venture, said earlier that the first batch of AK-203 assault rifles will be produced in India in 2020, and the production process itself will last 10 years. The previously announced production capacity of the Indian plant was confirmed - up to 75 thousand AK-203 annually.
The Indian side notes that as the AK-203 assault rifles arrive in various types and types of troops, the issue of INSAS assault rifles will be addressed. it
weapon
, which was originally conceived as a platform for both machine guns and light machine guns.
However, in the process of manufacturing and arming the Indian army, it was decided to refuse the option of INSAS light machine guns. Not the last role was played by complaints from the military. These complaints were that the weapon is not very reliable. In particular, it behaves unstably in dusty conditions - it malfunctions, quickly clogging and requiring cleaning.
In such a situation, as they say in India itself, the Russian AK-203 become "good helpers" for units of the Indian army, which are deployed in areas with difficult climatic conditions. The unpretentiousness of Kalashnikov assault rifles and the reliability of operation even in dusty (sand) storms make it possible to increase the combat effectiveness of units, including in border areas.
It should be noted that since the late 1990s, the Indian Army received more than half a million INSAS assault rifles, and their production has not been completely phased out. In connection with the purchase of a batch of AK-203 in the Russian Federation with the deployment of production of such weapons in India itself, the INSAS rifles, apparently, will be completely discontinued. At the same time, the question of what to do with the hundreds of thousands of INSAS that are in service as a result is not resolved in India. One of the proposals voiced - put up for sale.