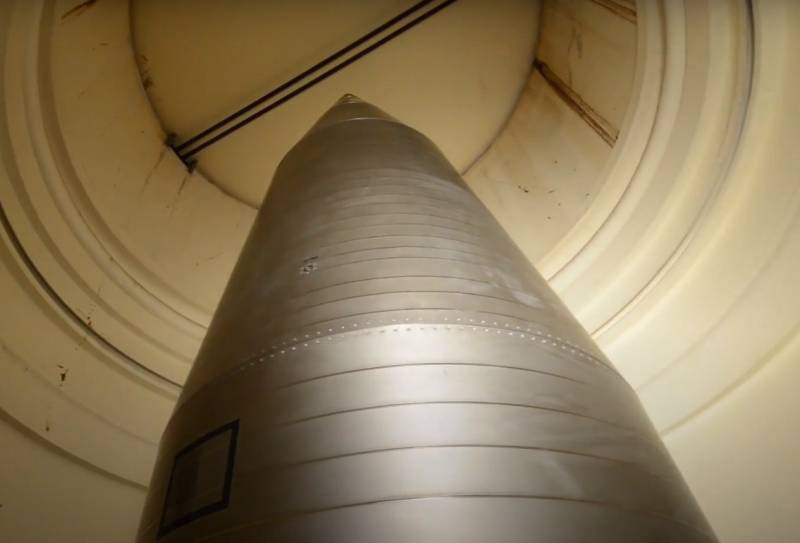 In the United States, they are about to start developing a new generation of intercontinental ballistic missiles as part of a strategic containment program. Northrop Grumman will design and build the rocket.
Back in 2017, two giants of the American military industry - Northrop Grumman and Boeing - applied for participation in the competition for the development of a new intercontinental ballistic missile. However, then Boeing decided to refuse to participate in the competition. As a result, Northrop Grumman was the only contender for the development of a new ICBM.
The new missile, according to the plans of the US military, by the end of the 2020s should replace the Minuteman III ICBM, developed in the second half of the 1960s. Since over half a century of operation, Minuteman III has undergone only minimal modernization, the need for its replacement over the next decade is not called into question.
Now one of the main problems is financing the development and construction of a new ICBM. According to preliminary calculations, the entire process will cost the US treasury approximately $ 85 billion. Including, until 2025, Northrop Grumman Corp should receive up to $ 13 billion for research work.
This amount will be allocated in parts, in stages. Then, another 7,3 billion dollars will have to be allocated to complete the research cycle. Since 2026, more than $ 61 billion will have to be spent by the US military on the purchase of new intercontinental ballistic missiles.
As you know, the modernization of the US nuclear triad is currently considered by the White House as a priority in the military direction. Donald Trump announced his desire to invest more than $ 2 trillion in strengthening the defense capability of the American state and developing new weapons. It is planned to improve intercontinental ballistic missiles, nuclear bombers
weapons
and ballistic missile submarines.
However, now experts say that funding for projects of the US military can be left at the same level or even reduced. The reason for this is the huge costs and losses that the American state incurs in connection with the coronavirus pandemic. But it is possible that Washington will not refuse the program of modernization of the nuclear triad in any case, since the defense capability of the American state depends on its successful implementation.
Moreover, toughening competition with China and Russia may force the US state to rush to finance research work and, thus, the time to create a new ICBM will be even shorter. Thus, the financial request for 2021 provides for the allocation of $ 17,7 billion for the modernization of the entire nuclear deterrence system, and this is the amount for only one year.
The Pentagon requested another $ 500 million for a long-range cruise missile, $ 2,8 billion for the B-21 bomber, $ 4,2 billion for the improvement of the national nuclear weapons control system.