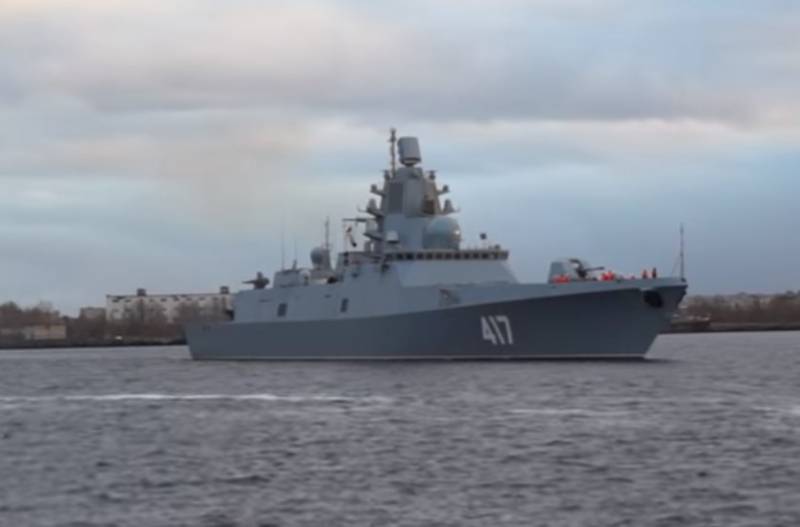 The seventh and eighth frigates of project 22350 will now be able to arm 24 assault missiles of various types. For example, it can be supersonic Zircon missiles.
It is reported by the news agency.
TASS
referring to sources in the military-industrial complex.
The frigates in question are only about to lay at the Severnaya Verf shipyard. The same weapons will be able to get the "Admiral Chichagov" and "Admiral Amelko", which were laid down in 2019.
The construction of the seventh and eighth frigates of the series is planned to be carried out according to an improved project, which provides for enhanced weapons. They will receive 24 vertical installations of the universal ship firing complex (UKSK) ZS-14, suitable for several types of missiles. They can be used to launch Caliber, Zircon or Onyx missiles.
The developers managed to carve out a place on board the frigate to add another one to two sections of eight launchers. In this case, the displacement of the frigate has changed slightly.
The laying of two new warships of project 22350 is scheduled for the end of this month. It is assumed that the frigates included in this series will become a serious deterrent and strengthen the defense capability of the Russian Federation.