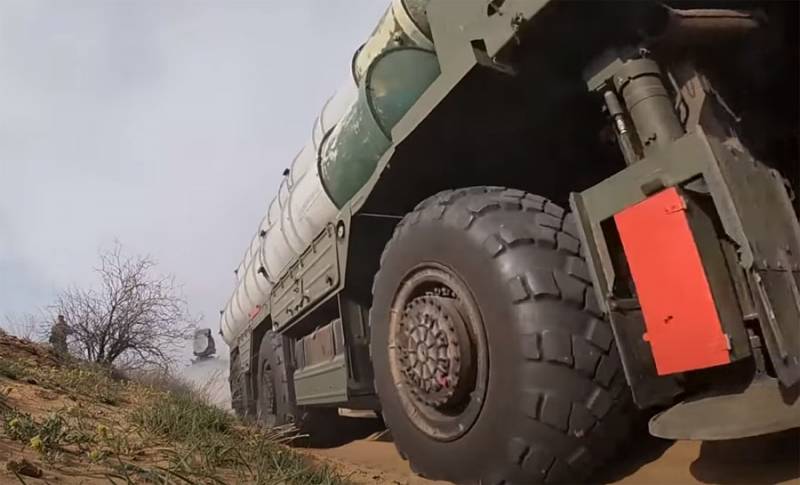 Discussions are ongoing in the West on how the Russian-Turkish contract for the acquisition of S-400 anti-aircraft missile systems by Ankara can be reduced to zero. The first batch within the framework of the contract has already arrived in Turkey, but the United States still offers the Turkish side to abandon Russian weapons. The pressure in this matter on the Turkish authorities from the West is also exerted through influential socio-political, military-political and economic organizations.
Now the issue of "a possible agreement between Ankara and Washington" is being considered. Uzgur Unlukhisarchikli, who is the head of the representative office of the Marshall Fund in Ankara, speaks of such an agreement.
Unluhisarchikli:
Ankara has a window of opportunity, which will first allow you to "freeze" the problem with the S-400, and then completely solve it.
To begin, in the opinion of this person, it is necessary with the deployment of the American Patriot air defense systems on the borders with the Syrian Idlib.
Head of the Turkish office of the Marshall Fund:
Turkey will benefit from the immediate deployment of Patriot batteries on its border with Syria. And the United States could help Ankara in this in exchange for the condition not to activate the Russian S-400 for, for example, a year.
This opinion, which is being broadcast by the opposition Turkish media, practically coincides with the opinion of Chaglar Kurdzh, a specialist in the field of defense. He also believes that Ankara "needs to be delayed with the activation of the S-400 air defense system."
Kurge:
First, Turkey was looking for ways to improve its relations with the United States, especially after the events in Idlib. Secondly, the pandemic seems to have frozen the political balance on this issue. Both states have more pressing problems, and no one would like to enter into a crisis at this time.