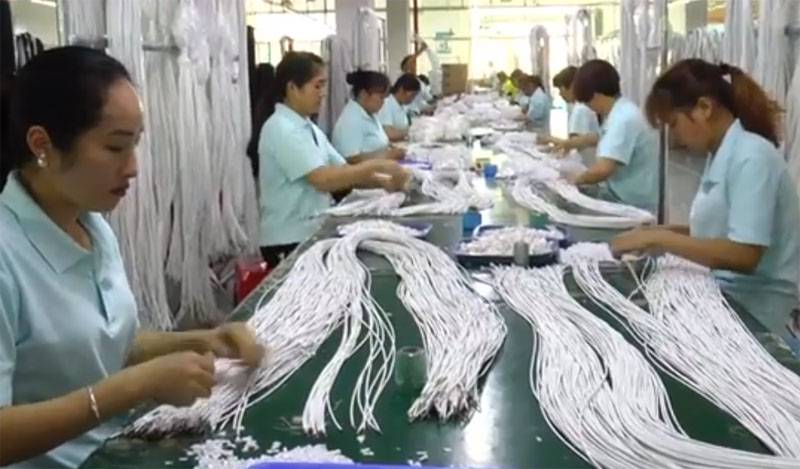 Economic reports from China indicate that it is unlikely that any region of the world will be able to escape the next global crisis. The fact is that the Chinese economy has long become a kind of success indicator, a demonstrator of continuous growth, often setting records. Over the past few years, China's GDP growth has declined somewhat, but still it has remained about twice as high as the world average.
Data for the first quarter suggests that for the first time in a long time, the Chinese economy has moved to a significant decline. Due to the problems associated with the pandemic, in the first quarter of 2020, China's GDP fell by almost 7%. The exact drop is 6,8%.
Moreover, the largest drop was recorded in such an industry as industrial. The reduction rate in it amounted to 9,6% for three months.
A significant decrease affected the tourism sector, hotel business, transport, as well as the service sector.
Against this background, on the eve of the news reports of the central channels, a telephone conversation was reported between Vladimir Putin and Xi Jinping. The leaders of Russia and China, as was stated, agreed to continue coordination on the issue of confronting the pandemic. Also, during a telephone conversation, it was said that in the first quarter, trade between the Russian Federation and China increased. What kind of growth positions in commodity circulation can be discussed have not yet been specified. At the same time, the mentioned figures of the volume of trade between the two countries are $ 25,35 billion in the first quarter of this year.