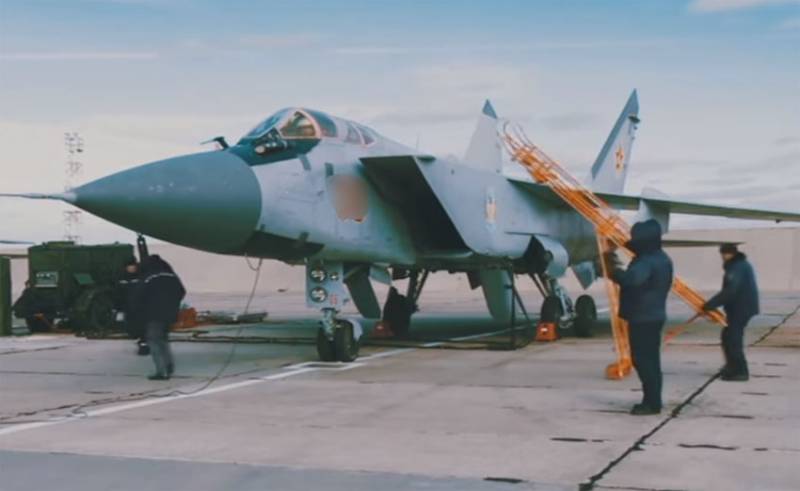 The Kazakh Ministry of Defense has confirmed information about the incident in the air force of the republic. We are talking about the fall of the MiG-31 aircraft of the Kazakh Air Force. It is reported that the fighter-interceptor fell near the airport of the city of Karaganda.
The Ministry of Defense of Kazakhstan reported on the reasons for what happened. According to the agency, immediately after takeoff one of the engines caught fire. The pilots reported this "tower" and received orders for bailouts. To avoid casualties on the ground, the crew of the combat vehicle sent it to the field. As a result, the crew itself safely ejected.
Local media reported that servicemen were injured. They are delivered by the ambulance
aviation
to the clinic named after Kh.Zh.Makazhanova. One soldier is in satisfactory condition, the other is of moderate severity.
It is known that piloting the aircraft was carried out by experienced pilots. Their names and titles are called. These are lieutenant colonels Gavrilko and Kurmangaliev. The total flight time of the first is 1161 hours, of the second - almost 900. It is also known that the combat vehicle that crashed was released in 1991.
At the crash site of the MiG-31 fighter-interceptor, a special commission is working, formed by the military department of Kazakhstan. It was formed by order of the Minister of Defense of the Republic.