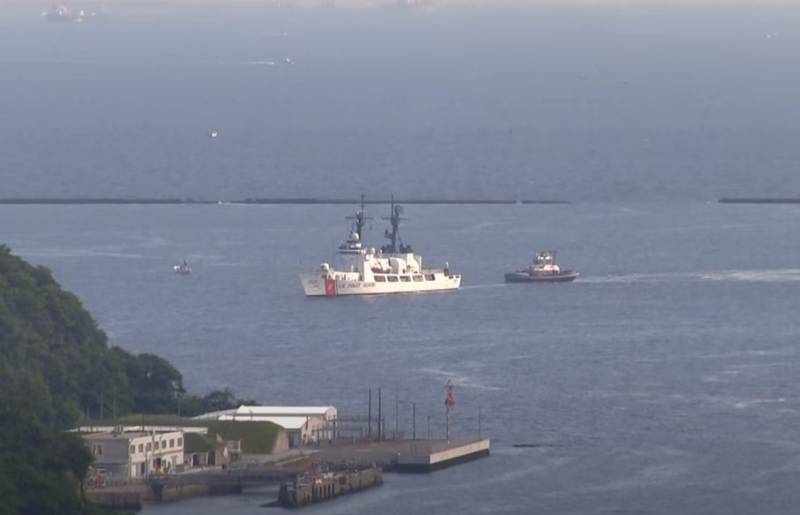 The American patrol ship, which appeared in the service of the coast guard of Vietnam, can be converted into a full-fledged frigate, taking its rightful place in the local
navy
battle pennants. This opinion was expressed by the publication KienThuc.
A Hamilton class Morgenthau patrol ship with a displacement of 3000 tons was handed over to Hanoi in May 2017 at no cost, as part of military assistance. At the same time, weapons were dismantled from it, which is the traditional practice of the United States when exporting ships abroad. Only a 76 mm gun was left.
However, we can completely re-equip this type of warship.
- writes KienThuc.
Ships of this class were created during the Cold War era and implied the possibility of transformation into shock pennants of the American fleet: on board there is a place for installing the Mk 141 GARP Harpoon launcher.
In terms of the payload given to it, the fully armed Hamilton is able to act as a frigate
- indicates the Vietnamese edition.
According to him, Vietnam is able to modify Morgenthau by deploying on its board the KT-184 launcher for the Kh-35 missiles [Uranium complex], the Positive-ME active airborne radar and the Harpoon-Ball fire control radar. All these systems are manufactured in the Russian Federation, in connection with which, in fact, we are talking about the "Russification" of the American patrol ship.
Expanded to the level of "frigate" Hamilton in the Vietnamese fleet will have an extremely formidable force
- concludes KienThuc.
Recall that a similar "procedure" has already passed the former South Korean class "Pohan" corvette, which received the Uran UCC in Vietnam.