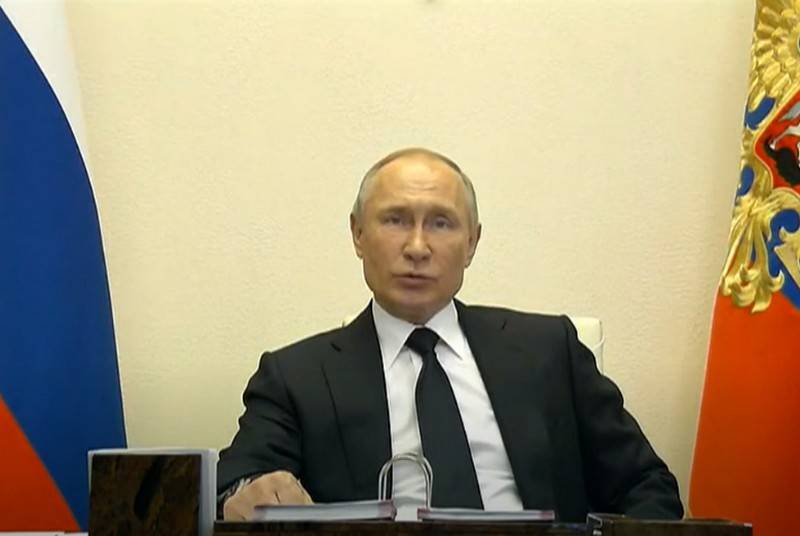 The parade to mark the 75th anniversary of Victory in World War II will be postponed due to the situation with the coronavirus. The corresponding decision was made by Russian President Vladimir Putin, a statement was voiced during a meeting of the Security Council.
According to the president, the risks associated with the coronavirus pandemic do not give him the right to continue preparations for the parade. At the same time, Putin emphasized that both the parade on Red Square and the march of the "Immortal Regiment" will be held later in 2020. Also, at the later date, all celebrations in the regions dedicated to Victory Day are postponed.
All celebrations in the country will be held when the risk to the lives of citizens disappears.
- the president added, however, he did not announce the new date for the parade.
In connection with the decision, Putin instructed the Ministry of Defense, the heads of law enforcement agencies, as well as the heads of the regions to change the schedule for preparing for the military parade on Red Square in Moscow and parades in the regions.
Earlier it was reported that Russian veteran organizations turned to Putin with a proposal to postpone the Victory Parade. As a reserve date for the parade are offered June 24, September 3 and November 7. These dates are also significant for Russia: on June 24, 1945, the first Victory Parade was held, on September 3, 1945, the Second World War ended, and on November 7, 1941, a military parade was held on Red Square in Moscow, the participants of which went directly to the front.