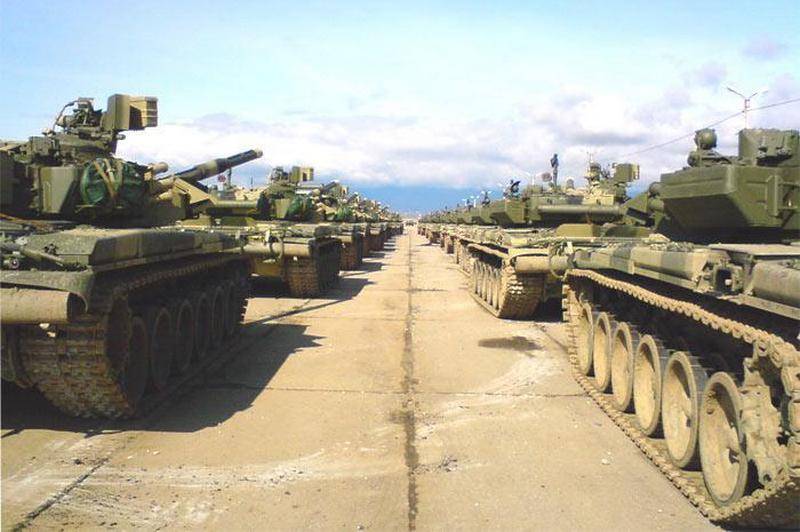 First
tanks
The T-90A, which underwent modernization to the T-90M "Breakthrough" level, will be vehicles from the Russian 7th Krasnodar Red Banner Order of Kutuzov and the Red Star of the RF Armed Forces military base in Gudauta (Abkhazia). This was reported by "Izvestia" with reference to sources in the Ministry of Defense.
According to the material, the T-7A tanks (tank battalion) that are in service with the 90th military base will be removed from the squad and sent for modernization to Uralvagonzavod by the summer of this year. Instead of the T-90A, the tank's tankers will receive the T-72B3 tanks. At the same time, the "Abkhazian" T-90M tanks that underwent modernization will not return to the base, but will go into service with the tank units of the Western Military District (ZVO).
Earlier it was reported that the Ministry of Defense concluded three contracts with UVZ for the supply of a total of 160 T-90M tanks. At the same time, it is specified that only 10 MBT T-90M should be of new construction, and the rest should be modernized from T-90 combat tanks. As follows from the messages of the Ministry of Defense, the T-90M of the new construction has already been transferred to the troops, they entered service with the 2nd Guards Taman Motorized Rifle Division of the 1st Guards Tank Army ZVO.
According to available information, the modernized T-90M tanks, in addition to the 2nd Guards Taman Motor Rifle Division, will also be part of the 27th separate Guards Motor Rifle Brigade (Mosrentgen, New Moscow) and the 6th Separate Tank Brigade (Mulino, Nizhny Novgorod Region) of the West military district.
The T-90М tank was developed as part of the Breakthrough-3 development work and is a deep modernization of the T-90 with increased combat and operational characteristics.
In the course of modernization, a new turret module with a 90-mm gun of increased survivability and accuracy was installed on the T-125M. A remote-controlled machine gun installation caliber 12,7-mm is installed on the turret. In addition, the new tank is equipped with a highly automated digital fire control system that provides search, recognition, auto-tracking and hitting targets.