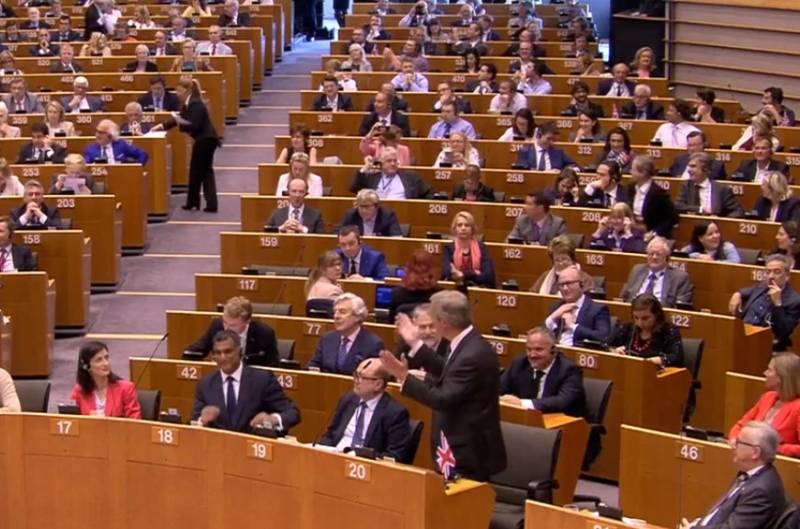 The draft report of the European Parliament contains a proposal to create an expanded peacekeeping force along the border of Ukraine and Russia. Probably, the document refers to the border of the Donetsk and Lugansk People's Republics with the Russian Federation.
Radio Liberty became aware of this project.
The document is dedicated to enhancing EU cooperation with the Eastern Partnership countries. These states in the European Union include Belarus, Ukraine, Moldova, Georgia, Armenia and Azerbaijan.
Among other things, the draft report contains the idea of ​​sending a peacekeeping mission to the Donbass. The document says that the arrived peacekeepers should mine the territory, help the local population prepare for local elections according to Ukrainian laws, and also provide free access to the territory of the DPR and LPR of "humanitarian aid organizations". It is likely that these "humanitarian organizations" could include Azov, Right Sector, and many others who want to "help" the local population become "real patriots" of Ukraine.
Over the next few weeks, the draft report will be discussed in the Foreign Affairs Committee of the European Parliament, and may be approved in May.
Something tells us that the idea of ​​a peacekeeping mission will not find support among the population of Donbass, so its implementation will encounter certain difficulties. At the same time, no one can guarantee security to the mission participants, as well as members of the "humanitarian organizations".