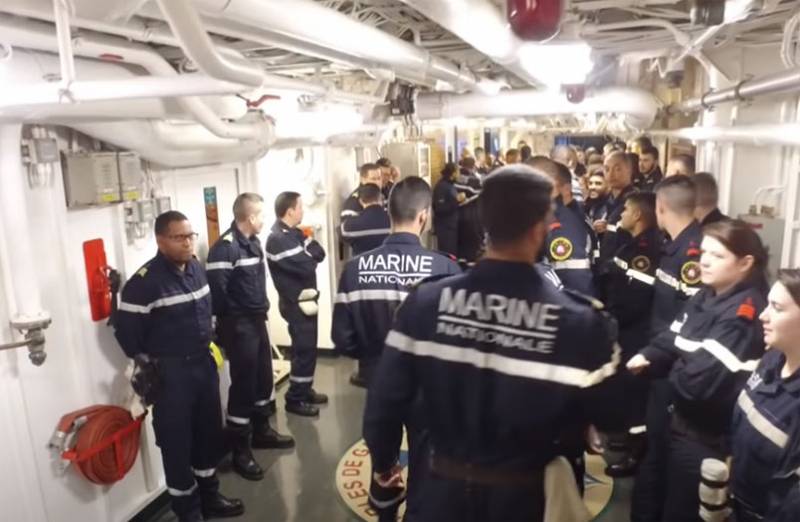 The French Ministry of Defense publishes updated data on the number of sailors aboard the Charles de Gaulle aircraft carrier, as well as on the number of detected cases of infection with a new virus. The statistics are as follows: the percentage of infection is approaching 40%.
From the report:
Unfortunately, the number of infected people really goes to hundreds.
At the beginning of today, out of 1767 people aboard a French aircraft carrier, 670 people are infected. The Ministry of Defense also notes that in the coming hours the percentage of infected people may turn out to be even higher, since so far not all tests have passed through the necessary analytical study.
At the same time, information was found to confirm that the aircraft carrier "Charles de Gaulle" also has four American troops who were seconded to the warship of the French Navy. Ordinary Frenchmen had questions both about what specific tasks the American military performed on the aircraft carrier of the French Navy, and about whether they became sources of infection?
Currently, Charles de Gaulle was in the port of Toulon. He came there after receiving information about the first sailors infected on his board.
The French Ministry of Defense notes that they are ready to switch to crisis management of troops, including the naval component. What specific options for such control can be discussed are not yet reported.