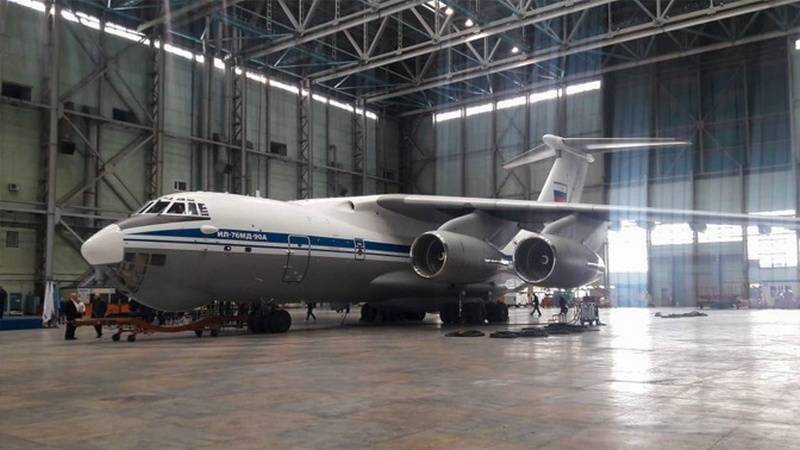 In Ulyanovsk, the painting of the next serial military transport aircraft Il-76MD-90A for the Ministry of Defense of the Russian Federation was completed, the aircraft was handed over for testing. This was reported by the press service of Rostec.
According to the report, work on painting the aircraft was carried out at a specialized enterprise of Spectrum Avia. In painting, domestic materials were used to provide the aircraft with protective properties, high weather resistance, strength and elasticity.
After painting, the aircraft was transferred to the flight test station, where it will pass the necessary ground and flight tests. After the completion of the flight program, the IL-76MD-90A will go into service with the military transport aviation regiment
aviation
stationed in Ulyanovsk.
Recall that last year Aviastar-SP transferred three military transport aircraft Il-76MD-90A out of five planned for delivery to the BTA of the Airborne Forces of the Russian Federation, the delivery of two military transport aircraft Il-76MD-90A was postponed until 2020.
Thus, this year Ilyushin will have to hand over to the Ministry of Defense two last year's airplanes, plus another six IL-76MD-90A, scheduled for transfer this year.
In total, the Russian military department plans to purchase more than 2030 IL-100MD-76A and promising IL-90MD-78A tankers created on their basis by 90.
The heavy military transport IL-76MD-90A is a profound modernization of the IL-76MD aircraft. The new IL-76MD-90A, unlike the drill IL-76MD, is equipped with PS-90A-76 engines with a thrust of up to 14,5 tons instead of the "standard" D-30KP2 with a thrust of up to 12 tons. The aircraft received a new wing and a "glass" cockpit: the gauges were replaced by instruments with LCD displays. At IL-76MD-90A, the carrying capacity increased to 60 tons and the range of delivery of troops and cargo - up to 5000 km.