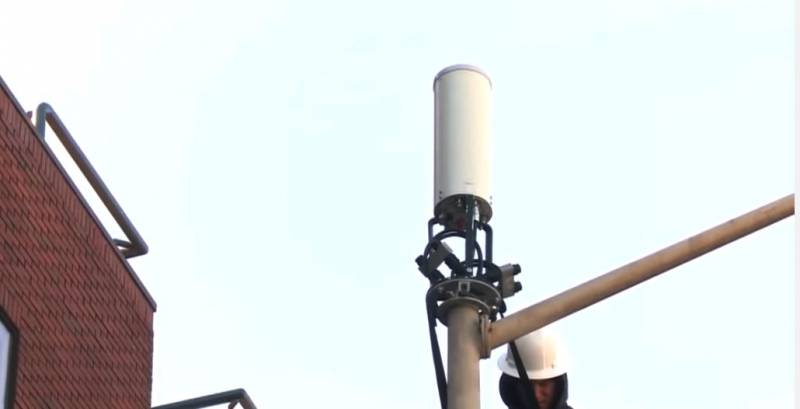 In the Western press, publications related to the intentional damage to communication towers of the new 5G format began to appear more and more often. Large editions of the Financial Times, The Sun come out with materials that describe the causes of such actions by unknown persons.
In the published materials of the British and American media, the situation is called "conspiracy of idiots." According to Western journalists, the burning of equipment for 5G communications is carried out by people who are supporters of an alternative version of the spread of the new coronavirus.
According to such people, outbreaks of coronavirus occur in technologically developed areas of the world due to the fact that testing of data transmission systems in an ultra-modern format began there.
According to supporters of such an exotic theory, the frequencies used for 5G networks "can lead to a decrease in the activity of human immunity, which in turn leads to the spread of infection."
The British service "BBC" published material saying that some well-known people in Britain also became supporters of such a theory. Simon Clark, associate professor of cell microbiology at the University of Reading, was asked to comment on the conspiracy theory on the air of the BBC.
Clark:
5G data transmission has an electromagnetic nature. Viruses have a very different essence. I don't understand how this can be connected at all.
However, proponents of the disastrous version of 5G fend off claims that they do not claim the spread of the virus by electromagnetic waves. Proponents of an alternative theory announced that, in their opinion, 5G frequencies "are capable of suppressing immunity - and only then can a variety of viruses be activated in the body."
In Britain, it is noted that such a theory is untenable, since people are infected with the new coronavirus not only in technologically developed regions of the planet, but also in many other countries where there is no hint of 5G.
But this is not an argument for proponents of the above theory. They believe that focal outbreaks appeared exactly where special equipment was tested, and people from all over the world, including many countries in Africa, could visit these territories. Allegedly, after that they could face a weakening of immunity and "leave in this state for their homeland, where they became a source of infection for other people whose immunity is not particularly strong." At the same time, conspiracy theory advocates say that 5G equipment often ignites on its own - without any arson.